Before I go about recommending the Top 3 Best Affiliate Networks for 2020, it is first important for us to understand what an affiliate network is?
What is an Affiliate Network?
An affiliate network is an intermediary between an affiliate and a merchant.
It's an automatic electronic program that involves an internet advertiser and recruited webmasters.
What an affiliate network does is create a platform that companies can host their affiliate program on.
These affiliate programs will have to follow all of the network setup rules and also will have to pay a fee to these networks to host their affiliate programs.
A very simple way for most affiliate merchants to get their affiliate programs set up.
Affiliates generally need to apply for affiliate programs within these affiliate networks, and it's completely free to apply.
When accepted, the affiliates (which is you) get access to an affiliate link for that affiliate program.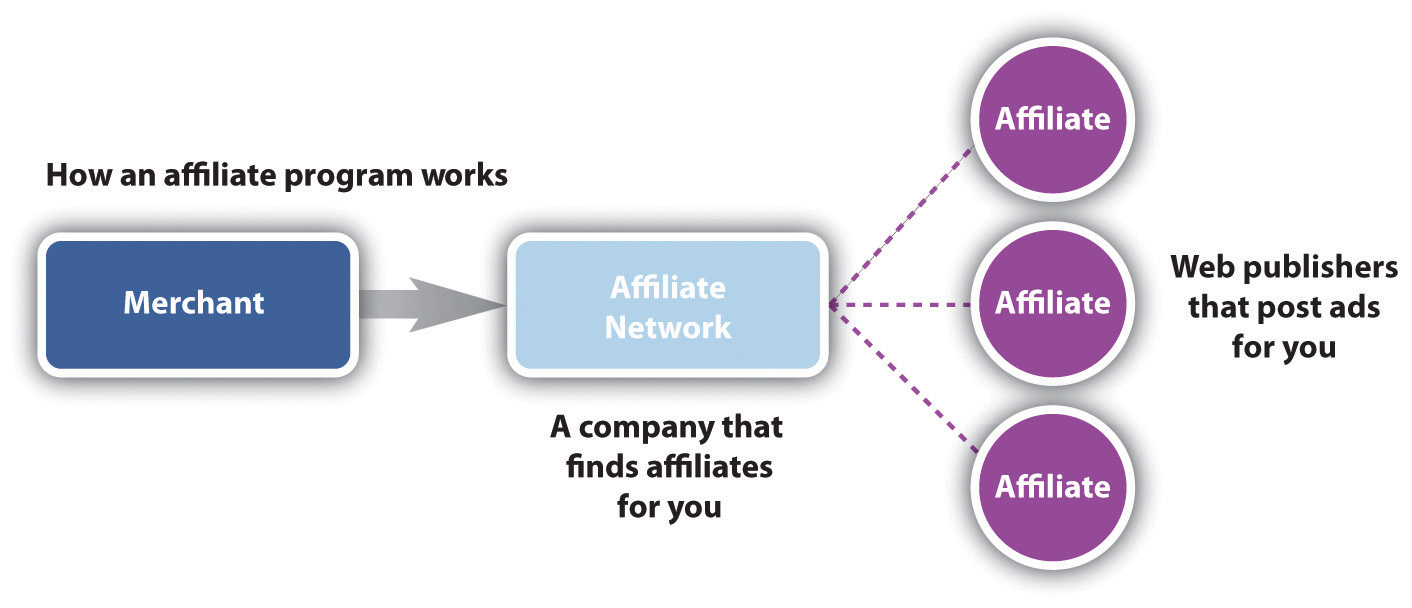 To add, you will have access to all the promotional resources to advertise your affiliate offers effectively.
From then on, the process is pretty much very straightforward.
When a website visitor clicks on your affiliate link, he/she is redirected to the advertiser's website and if made a purchase, you as an affiliate receive a commission and make a sale :)
I highly recommend that you always make it a good practice to cloak your affiliate links.
This is a good practice in the affiliate marketing business.
It's that simple!
Moving on, let's now talk about the Top 3 Best Affiliate Networks for 2020.
1. Clickbank
It comes as no surprise that Clickbank is arguably one of the simplest affiliate networks to join which pays you a high commission.
Clickbank features a wide selection of digital products to help you promote to your target audience.
Pro Tip: It's important to note that one canno't succeed as an affiliate marketer without an audience. Most top affiliate programs won't accept your application to market their products if you don't have a significant number of audience in your website or blog.
One of the best ways to generate an audience for your niche is through blogging.
Resource Article: 4 Powerful Steps to Building A Six Figure Blog
You may also like to do a bit of video watching on YouTube on how to start a blog with a little amount of capital and ways to drive traffic to your blog site.
Clickbank Account Registration
Opening an account with ClickBank is fairly easy and it's free to join!
There are two methods of getting paid through the Clickbank platform, either by direct deposit to your checking account or by check.
They do provide you a vast variety of digital affiliate programs to select and join by browsing their marketplace.
Click here to sign up with Clickbank
2. Teachable Affiliate Network
Teachable is a web course creation platform just like Udemy.
It has over 18 million students worldwide taking up to 250k courses since starting in 2014.
It enables creators to make hundreds and thousands of dollars selling online courses.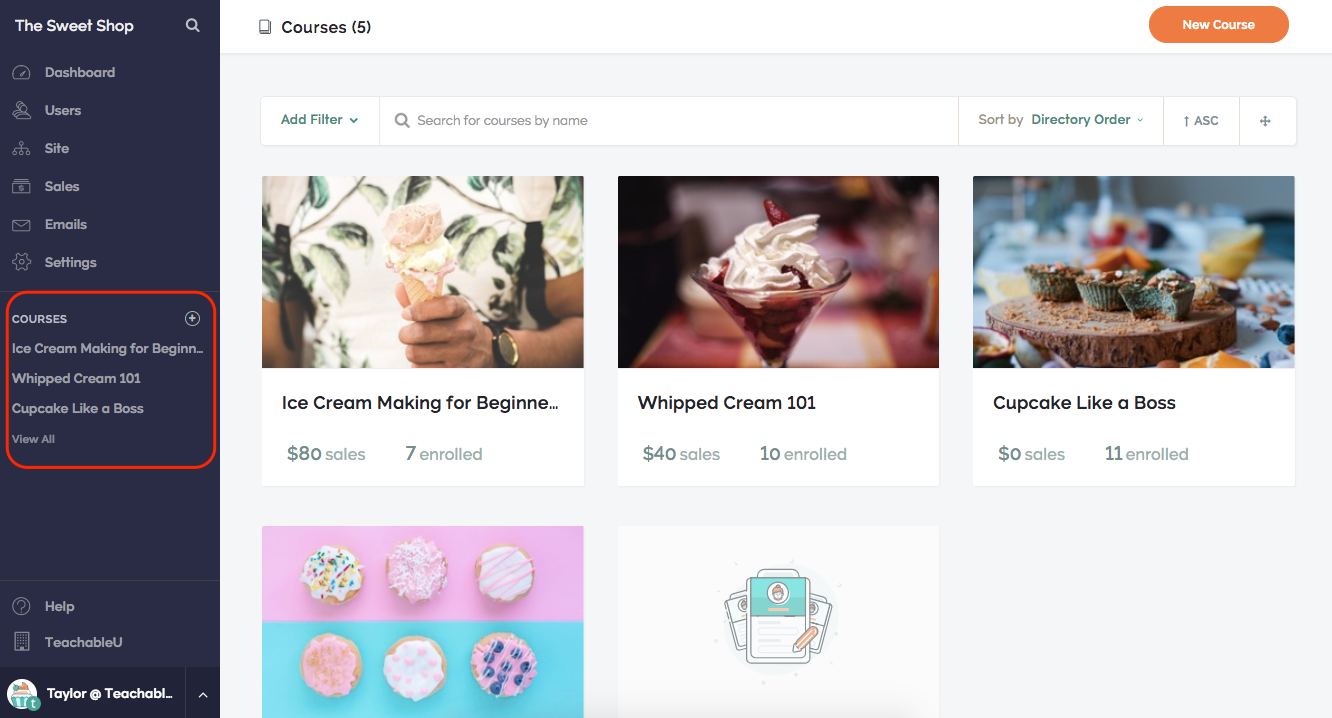 With its wide array of course offerings, Teachable allows its large student audience to have a bright future when it comes to e-learning in the years to come.
Teachable does offer an attractive affiliate program with a high commission rate.
The Affiliate Enrollment Process
Like any other affiliate network, you need to fill out an online form.
After submitting your online registration form, someone from the Teachable Affiliate Network Team will need to manually review and approve your application.
When your application gets approved you shall be provided with an affiliate referral link to market Teachable courses.
As an affiliate, you will be making a 30% lifetime commission on a 90-day cookie.
The average commission per sale, per month, is $20.70.
The Teachable average student (customer) sticks with a course for 8 months.
So, let's do the maths, $20.70 x 8 months = $165.60 per sale.
Payment Option
Teachable affiliates have PayPal as a payment option.
The minimum payout threshold is $50.
If you haven't reached the minimum payout threshold, your earnings get automatically rolled over to the following month.
I generally prefer affiliate programs providing a recurring commission structure, and the Teachable Affiliate Program does that!
Additional Feature
As a Teachable affiliate, you can track visits, clicks, conversions, and revenue using a real-time reporting system.
Not to mention, they do have a dedicated support team to assist you.
Click here to join Teachable Affiliate Network
Finally,
3. Rakuten Affiliate Network
Formally known by the name LinkShare, Rakuten is one of the highest affiliate networks to hitch.
For six years in a row, it was voted as the #1 affiliate network.
Resource Article: Rakuten Marketing Wins Best Affiliate Network at IPMAs
They do provide over 1000 merchants to select from, and they even have a user-friendly dashboard.
Rakuten mainly runs rotating banners and customized deep linking.
Like most affiliate networks, to run any ad units, you first need to be approved by each advertiser.
Just select the ad offers which suit your audience, and you shall be provided an affiliate link or tracking code.
The Rakuten Reporting System
Rakuten also features a reporting system to assist you to adapt easily to the platform and the way your ad units are performing.
The Payment Process
Checks and Direct Bank Deposits are the only two payment method options available right now.
They don't provide any PayPal option.
The Minimum Payout Threshold is $1.
This means you can take out large volumes of your commission earnings without maintaining any balance threshold.
Click here to join Rakuten Affiliate Network
Bonus Affiliate Networks
Before I go about wrapping up my post, as a bonus, I would also like to add the following affiliate programs as bonuses.
They are as follows –
To Wrap Up…
So, there you have it, I have provided you the Top 3 Affiliate Networks to earn more this 2020.
The main reason I am recommending these affiliate networks is that I have tried and tested them for a substantial period of time.
The quality of affiliate programs offered by these affiliate networks is very reputed and has a great conversion rate.
Affiliate networks like Rakuten and Clickbank have tied up top companies who are willing to offer you great commissions.
So, which affiliate network are you joining today?
I hope you enjoyed reading my blog post.
Let me know your thoughts or suggestions in the comments below.
And if you liked it, Share it!
My name is Sujoy Mukherji. I am an Internet Marketer, Entrepreneur & Professional Blogger. Founder of the Affiliate Hub Blog.