There are many reasons for you to start your affiliate marketing journey.
Especially when it comes to you building a passive income lifestyle, sustaining your financial expenses especially during these hard times.
Resource Article: 50 Reasons to Start Your Affiliate Marketing Today!
Let me give you the truth?
Your affiliate marketing blog will not thrive if you don't leverage Search Engine Optimization (SEO).
Think of your affiliate marketing blog as a big commerce hub and search engine optimization as the strategy that will drive traffic to your site to increase visibility which will, in turn, generate revenue for you.
With the right search engine optimization tips, you can sell anything from fashion accessories and jewelry to software and electronic gadgets, all on your affiliate marketing blog.
You can also recommend a product to your target audience or launch special activities to advertise certain goods and services on your blog and get paid for it.
This, however, starts with having a defined niche, the right products, and the right content to drive sales.
So, how do you boost search engine optimization with an affiliate marketing blog?
1. Define Your Niche
What's the focus of your blog?
What needs does it intend to meet?
What solutions does your blog intend to offer?
Think upon these deeply before you start so that you can give it your very best.
I would say, do a bit of research to gauge people's interest in your intended niche to see if it's worth promoting in the long run. How?
If you don't like the results you see, you can reconsider the choice of your niche.
If you are however confident in your ability to win the hearts of your people to your blog, irrespective of the nature of your niche, you can stick to it.
Check for the search volume of products and keywords of interest in this niche with tools like Google Keyword Planner and KWfinder.
If the search volumes are high, you can bet on the niche to do wonders to promote your affiliate offers.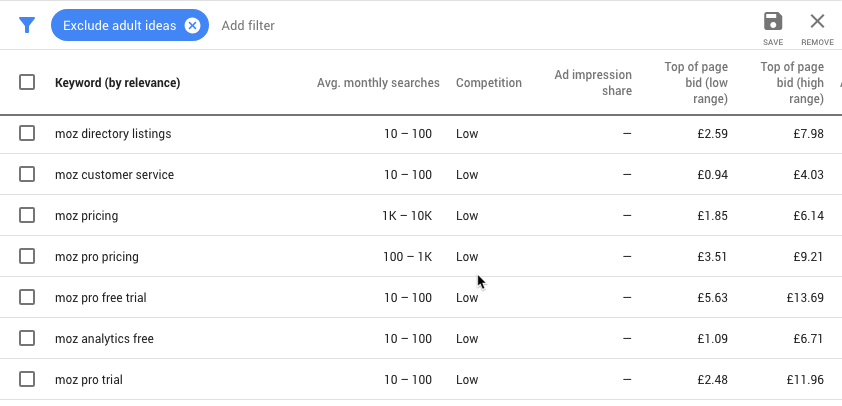 If that's not the case, you may want to explore other niches that you're interested in.
2. Choose the Right Products and Services
Once you are decided about your focus niche, you must be selective in the choice of products and services that you will promote on your affiliate marketing blog.
You can search for the best choice options on Amazon Associates, eBay, and related marketplaces.
Keep in mind that your products should match your content and vice versa.
3. Select Your Keywords Wisely
Keywords are an important part of most SEO strategies and by implication, a part of the SEO affiliate campaigns.
Don't opt for random cliché keywords when you can be intentional about choosing keywords for your blog.
Google Keyword Planner (which is easy and free to use) has made the keyword search easy and you can select the most suitable keywords for your product.
You can also check out your competition on Google.
Note the URL's of web pages displayed in the first 3 pages and search for them one after the other with Google Keyword Planner.
Google Keyword Planner will give you a range of target keywords.
Resource Article: 7 Ways to Use Google's Keyword Planner That You Haven't Thought Of
Those keywords can attract decent traffic.
Long-tail keywords are however less competitive but have higher conversions and are easier to rank.
This is because of the search volume for long-tail keywords make up a huge chunk of Google searches.
How do you recognize a long-tail keyword?
On the search page for your primary keyword, the related searches you see at the bottom of the page of search results will give you long-tail keywords.
As an example, with a simple search query for "healthy living", you will find out that users are also looking for "healthy living to stay fit".
To prove this further, enter the long-tail keywords in Keyword Planner, note the long-tail keywords with the most traffic and use them for your SEO affiliate marketing campaigns.
4. Opt for a Good Web Hosting Solution
A good web hosting solution will optimize your website for conversions.
This will determine whether your SEO strategies are successful or not.
If your website loads slowly, there is a high likelihood that it'll be abandoned and your click-throughs will fall.
So, you need a safe and secure web hosting solution that falls in the range of your usage, budget, and scalability.
I would recommend you either go for SiteGround or BlueHost.
Both of these hosting service providers are two heavyweights in the web hosting industry.
Affiliate links are paid links and are not usually considered as a natural authority in any query search because a commission is involved.
Useful Resource Tool: An introduction to click tracking and conversion optimization for small online business owners and entrepreneurs
This can be solved by setting all your affiliate links as "nofollow".
Your standard affiliate links look like this:
You can edit your affiliate link from "follow" to "nofollow" like this:
Popular networks like Amazon and Google can directly identify and tag affiliate links as "nofollow" but you will have to use a "nofollow" tag for less popular networks.
With prominent "Call-To" action buttons, you should get the conversion you need and if these do not add up, consider the possibility of changing your website layout or reconsidering other variances of your keywords.
5. Create Amazing Content
Online traffic is usually found in the direction of value-offering content.
Create content that resonates with your audience.
Asides from your main blog, you need to have detailed information about the products and services you are offering.
You can also generate user content by driving conversations to your blog in the form of comments, product reviews, user ratings, testimonials, and suggestions.
These user content will make you stand out, increase the scope of your audience, improve your click-through rates and of course, increase your commission on sales gotten via these channels.
6. Leverage Special Deals
From Motivation Mondays to Tuesday Thoughts and Black Fridays, to Christmas Specials and Easter Bonanzas, there is no end to the buzz generated by special deals.
Vendors use these occasions to unveil and promote special deals and discounts that make your sales targets easy to achieve.
Try to position your blog content and marketing campaigns in a way that is aligned to vendor specials per time, using appropriate keywords and watch your affiliate marketing blog hit its target time and time again.
Resource Article: Top 3 Things to Avoid When Starting Your Blog to Earn Money as an Affiliate
To Wrap Up…
So, there you have it, the 7 strategies to boost SEO for your Affiliate Marketing Blog.
Having an Affiliate Marketing Blog and making it SEO friendly go hand-in-hand.
When it comes to implementing the right SEO strategies for your affiliate marketing, in particular, the success of your affiliate marketing blog will stand or fall on the strength of your SEO, and so getting things right is very crucial.
From time to time, SEO strategies are continually changing and evolving, so I suggest you be highly adaptive and flexible.
I hope you enjoyed reading my blog post.
Let me know your thoughts or suggestions in the comments below.
And if you liked it, Share it!
My name is Sujoy Mukherji. I am an Internet Marketer, Entrepreneur & Professional Blogger. Founder of the Affiliate Hub Blog.