Now is the era of going digital and doing business online!
If you are a new real estate agent you need to have a nice landing page.
So, why is it important to have a landing page?
Well, having a Real Estate landing page helps agents capture leads by collecting their contact information through listing focused websites.
You can optimize your landing page by offering your leads a free Real Estate Home Buying Report.
The easiest way to do this is to create a digital product, such as an e-book or online course.
I suggest you offer them the eBook for FREE by directing them to a downloadable PDF link or a Google Drive Link.
You can even outsource a professional freelancer to write a comprehensive Home Buying Report Guide from Fiverr.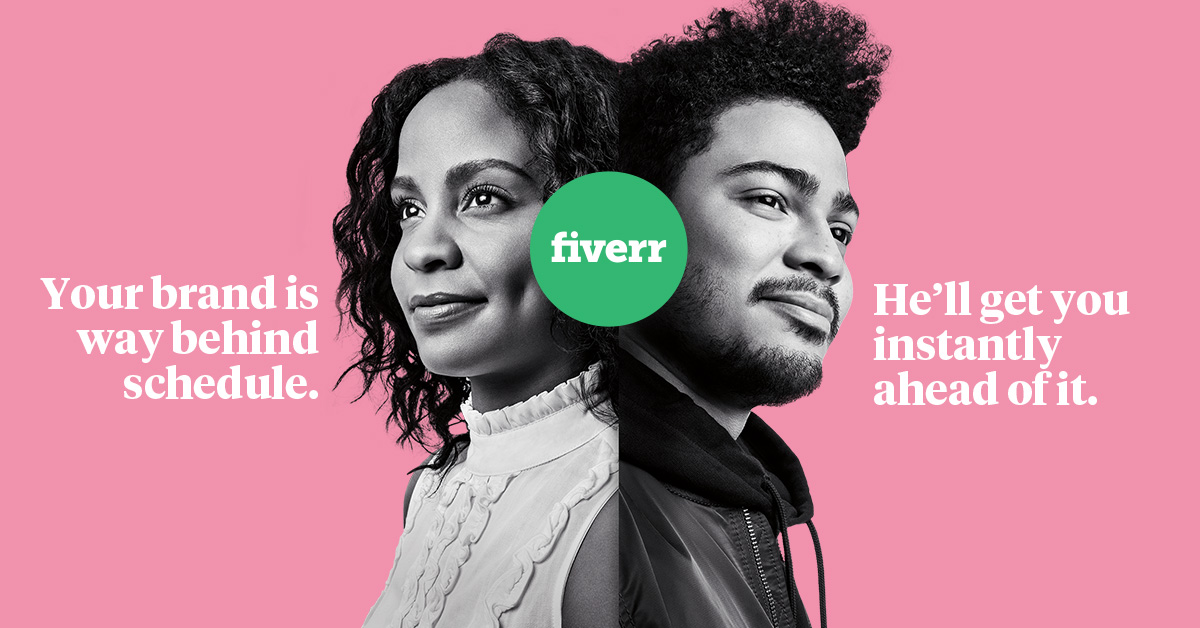 One way to create an optimized real estate landing page is by using the GetResponse Landing Page Builder.
GetResponse is an email autoresponder allowing us to send automated newsletters to our leads and creating sign-up forms.
But do you know that GetResponse also offers a cool landing page builder tool?
GetResponse offers more than 100+ high-quality, 100% responsive landing page templates designed for high conversion.
It provides you with a built-in form to capture leads and customer data – with customized input labels, and custom fields, so you can start to engage with your leads and maintain them as soon as they sign-up.
Just drag and drop elements in the landing page builder to start designing, it's that simple.
Who Should Use a Real Estate Landing Page?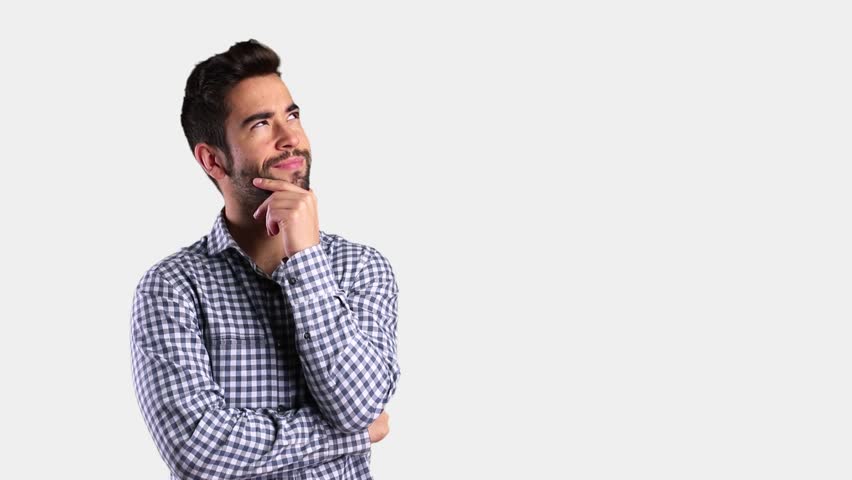 A Real Estate Landing page is mainly suited for buyer agents, seller agents, and brokers.
They all can use a landing page to drive prospects who will eventually turn into leads by filling out the information form.
You don't even have to be a licensed real estate agent or a broker.
If you would like to promote a property or a real estate company as an affiliate, you can use a Landing Page.
By using a custom real estate landing page for each different offer or value proposition, you can increase lead conversions and win over more clients.
So, primarily you need to focus on two important aspects –
Create more offers
Focus on the conversion
Now, I don't want to go into detail as to what kind of Real Estate Landing page you need to focus on.
Note: My intention is to just brief you about the importance of implementing a Real Estate Landing Page to drive in more prospective buyers for your Real Estate Listings.
Moving on, below I have put in the 8 Tips to Build an Effective Real Estate Landing Page –
How to Build an Effective Real Estate Landing Page?
The basic fundamental of creating a landing page is to engage with your audience and provide them a compelling solution.
Your landing page should be able to relate to the queries which your prospect is thinking in his mind, depending on where they are in their real estate journey.
So, below are a few of my effective strategies to go about writing that Killer Real Estate Landing Page.
Tip #1 Make Your Headline a Killer
Studies have shown that an average human attention span in 2015 is not more than 8 seconds when visiting a website.
It's very important to have a Killer Catchy Headline to grab your prospect's attention fast!
I know the fact that the best converting landing pages have a clear given message, concise, and an easy to read Headline.
Tip #2 Don't Over Complicate Your Landing Page
It's very important to use clear and easy language and avoid using jargon.
Tip #3 Always Connect with Your Visitors Emotions
Having a strong landing page is like your first line of action weapon to address the deep emotional benefits of doing business with your prospects.
Buying a real estate means shelling out some serious money or taking a loan from the buyer's perspective.
So, you need to tackle this head-on and your prospect will know you are on their side.
Pro Tip: It's advisible to create a blog or a website tailored to the Real Estate niche. And connect it with your landing page. That way your prospects will feel your business is more professional. Always a good idea to come-up with a few handy blog posts related to Real Estate Home Buying Tips, Hot Property Listings, and a few more useful articles.
Tip #4 Let them Know About Your Business
We are in an era where it's very important to establish a trust factor relationship between you as a company and your clients.
It's always a good idea to let your prospects know how long you have been in the Real Estate business, what kind of clients you have handled in the past, award recognition, and stuff like that.
By doing this you are allowing your business to be more credible and making your potential prospects feel confident to fill out that form and do business with you.
Tip #5 Keep Your Killer Landing Page Short and Concise
If you keep your Real Estate Landing page filled up with tons of lengthy content chances are your prospects may not like to fill out that form.
Make sure to keep your Landing Page form short, easy and concise.
Every additional question you ask increases the risk of your visitors leaving filling-out your form.
An ideal Prospect Form should have the following contact information –
Full Name
Email address
Phone Number
Questions specific to your offer on your landing page (optional)
Pro Tip: You can always ask your leads for additional details when you follow-up with them on email or when you call them on phone (the prospecting phase). Not to mention, you should develop good phone handling prospecting skills.
Tip #6 Incorporate Vibrant Visuals for Your Landing Page
I like to visit a landing page with a good visual graphic touch.
Having a landing page doesn't mean you need to only fill it up with boring texts.
To start, select vibrant colors that shall have your visitor's attention.
If you have a company brand logo then incorporate that in your landing page design to make it look more professional.
Pro Tip: You can use the free Wix logo maker to create your own personalized company logo
You can even display your property listings as a slide show on your landing page.
It's always advisable to use high-resolution images.
Seeing is believing folks!
So, make sure your images are high-resolution and authentic.
Don't even think about downloading stock pictures from the internet and pasting those on your landing page.
Tip #7 Put a Few Testimonials
Let your happy client testimonials do the talking for your real estate business.
Putting in a few client testimonials brings more legitimacy for your brand and gain more prospect confidence.
When we think about putting in testimonials it would always be either on our website or blog.
Why not take a few of those best testimonials and incorporate them on your main landing page?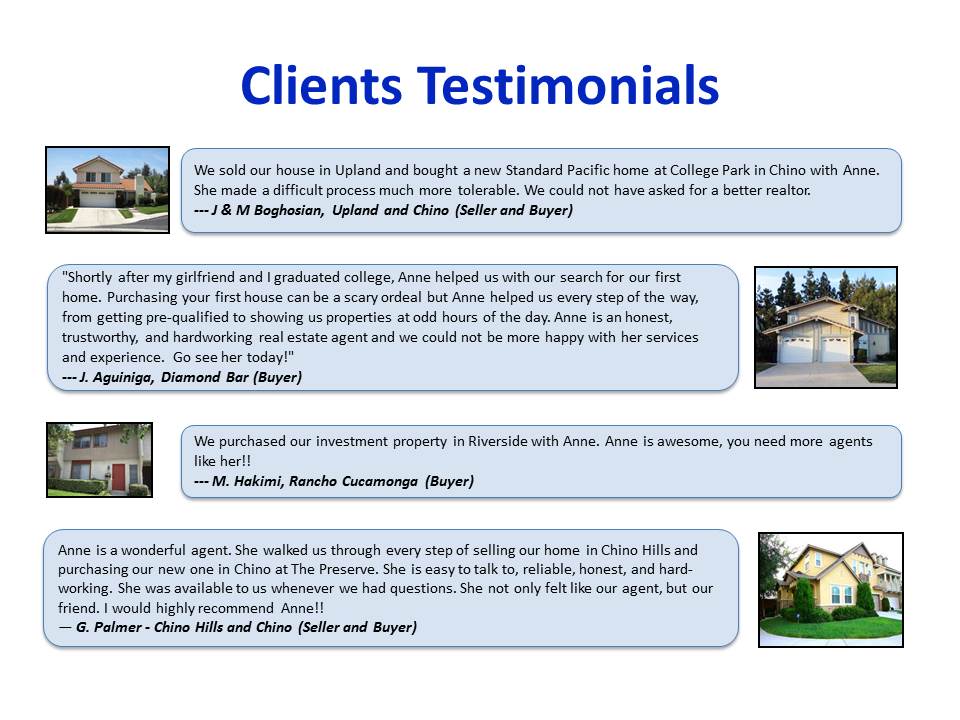 This acts as a powerful conversion tool, turning a regular site visitor into an actual prospect.
At the end of the day, it will make your visitors feel that they are not getting scammed.
And finally,
Tip #8 Invest in the Power of Video Marketing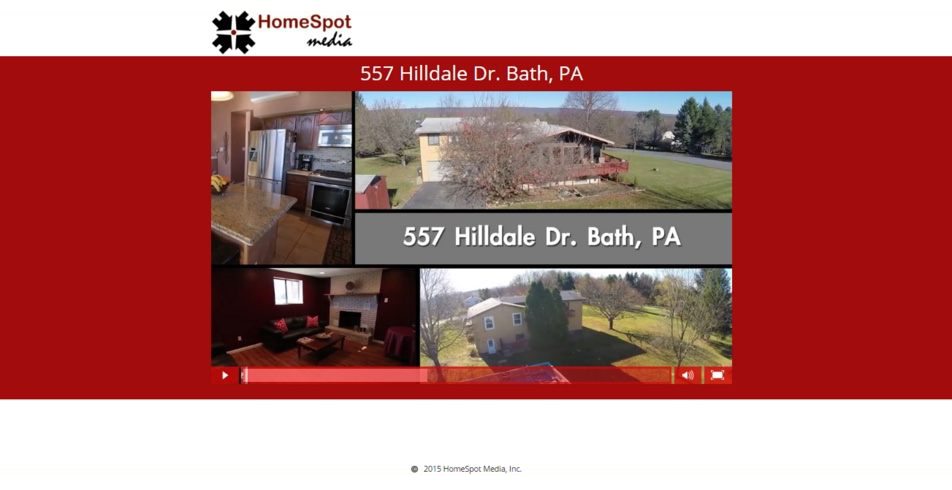 Video marketing is crucial when it comes to driving some serious organic traffic.
So, why not implement that on your Real Estate Landing Page.
You can make a simple authentic YouTube Video for one of your properties or about your Real Estate Firm.
Whether it be showing a tour of your prestigious properties or introducing yourself or building trust.
I honestly believe video marketing has the power to make your visitors feel connected.
It's all about being authentic at the end of the day!
To Conclude…
Most successful Real Estate agents are the ones who invest their time mastering the art of creating a powerful Landing Page.
It's always a good idea to understand your target audience and build a custom-tailored landing page for you to serve them.
Make sure the visuals and graphics for your landing page are appealing to your visitors with quality content and a nice catchy Headline.
More important choose a design that works best for your business.
If you follow the above steps successfully, you will be able to increase conversion and attract more visitors to provide their contact details.
Hope this helps!
Over to you!
Let me know your thoughts or suggestions in the comments below.
And if you liked it, Share it!
My name is Sujoy Mukherji. I am an Internet Marketer, Entrepreneur & Professional Blogger. Founder of the Affiliate Hub Blog.