By 2023, there will be 300 million online shoppers in the US alone.
That makes 91% of the total population of the country.
And, that's why you need an online presence for your business.
But, how to build an online presence for your business?
There are so many online platforms and getting started on each one of them may seem intimidating.
In this article, I will share a precise checklist to help you build an online presence from nothing.
1. Make a Website
No matter how small your business is, you need a website.
A website is where people come to learn about you, your business, and your brand.
This is where you can share the values and vision of your business and tell your target audience how you aim to solve their problems.
Read more: How to Build a Business Website in 8 Easy Steps
2. Make an Email List
According to Oberlo, you can earn $42 for every $1 you spend on email marketing.
Therefore, it is important to have an email list.
Email marketing is the best way to engage your prospects and encourage them to purchase your product/service.
Read more: How to Build an Email List from Scratch
3. Social Media
The next most crucial step is to join and stay active on social media.
Your potential clients are online on social media right now, and this is the time to grab their attention.
Now you must be wondering, how to build an online presence on social media?
Before I go about stating the points, you may wish to watch this video about how small businesses and entrepreneurs can incorporate social media to grow their online presence.
You can follow the below steps to build a strong online presence on social media.
Choose the social media platforms that are important for your business. You can start with one or two of them. LinkedIn, Facebook, Instagram is a great place to start.
Make sure that your business profile is complete, professional, and consistent with your business's brand identity.
Post consistently. Engage with your audience and build trustworthy relationships with them.
Join social media groups on Facebook and LinkedIn. These groups are great places for marketing your product/services.
You can even hire a Social Media Manager on Fiverr as low as $50 to handle and manage all your social media accounts.
Read more: How to Effectively Market Your Small Business on Social Media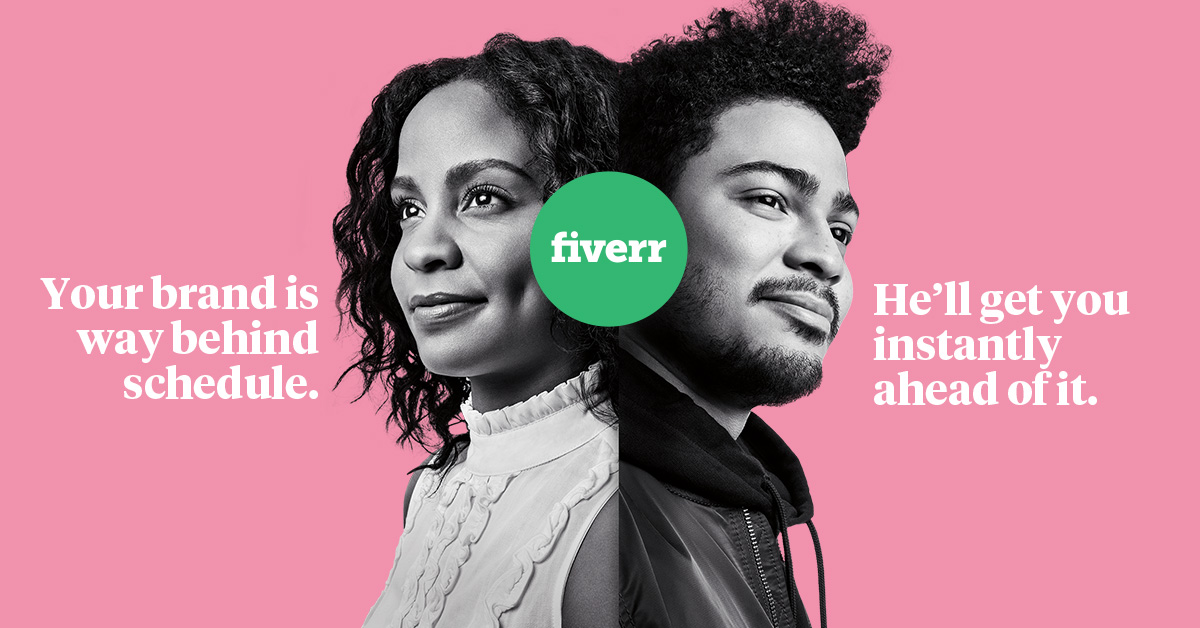 4. Start a Website Blog
A website blog helps you improve the search engine optimization (SEO) of your company by posting more keyword-rich content.
For researching the right keywords for your content, I recommend using SEMRush Keyword Magic 7-day free trial.
SEMrush helps you to analyze the top ranking keywords and makes your keyword research a walk in the park.
5. Influencer Marketing
These days, most people turn to YouTube, Instagram, and social media influencers for buying recommendations.
And, this is why influencer marketing is so important.
You can send your products to influencers in your niche and request them to share their feedback with their audience.
Read more: The Quick Guide to Influencer Marketing for Your Small Business
6. Be Consistent
To build an online presence, you must be consistent.
For this, you can use a content strategy.
A content strategy allows you to find the topics and create content that resonates with your audience.
When you have a content strategy in place, it becomes easier to post consistently.
Read more: Your Small Business Needs a Content Strategy. Here is a Plan You Can Start Today
7. Be Competitive
The goal of having an online presence is to make sure that you are reaching out to your target audience, and for this, you need to beat the competition.
A thorough competitor analysis will help you in learning how they are connecting with their prospects.
I have mentioned below a 5 Competitive Analysis framework in the form of a SWOT (Strength, Weakness, Opportunities, and Threats) Analysis.
This will help you create content that offers more value to your target customers.
Read more: How to Conduct a Competitive Analysis for Your Online Business
To Wrap Up…
In the digital era, it is very important to have an online presence.
The COVID-19 pandemic has proved businesses that have a strong online presence can continue to thrive even in the most unfavorable circumstances.
If you are just starting your business, I hope this blog post of mine will help you in building an online presence from nothing.
I hope you enjoyed reading my blog post.
Let me know your thoughts or suggestions in the comments below.
And if you liked it, Share it!
My name is Sujoy Mukherji. I am an Internet Marketer, Entrepreneur & Professional Blogger. Founder of the Affiliate Hub Blog.