Different SEO and digital marketing tactics will come and go, and there is always a new trick right around the corner.
However, it seems as though many professionals arriving in web design, SEO, and digital marketing space have lost sight of what the real goal is of establishing a site in the first place–to add value.
And how exactly do you add value and provide consistent value to your audience?
The answer is with killer content!
There are dozens of ranking tricks and tips, but the one that is sure to vault you to the forefront of your industry and up the rankings in no time is producing high-quality content that is not only well-written but organized in a way that makes it easy for search engines to see the value that your pages have to offer.
Resource Article: 7 Tactics to Write Quality Content Your Audience Will Love
What is Cornerstone Content?
The cornerstone content will help you to build out your articles in such a way, that internal linking structures will make it visible to search engines.
Cornerstone content is a crucially important tool for anyone that hopes to achieve better ranks and more exposure for their website, but using it correctly does require that you have a good understanding of what cornerstone content is and how it works to help deliver non-stop traffic to your blog or website.
Your cornerstone content should represent the best that your website has to offer, and also very clearly communicate the mission that you are trying to achieve.
The cornerstone content consists of the best and essential information regarding your business ideas or other topics of your interest.
You need to pay close attention to the quality and contents of your cornerstone articles because search engines will weigh them heavily when evaluating the value that your website has to offer.
With high-quality cornerstone content, you can build a consistent funnel of traffic that then filters to your other content, and eventually, your products and services.
When you are planning your SEO content strategy plan, you should determine which pieces of content will act as your cornerstone content and make a plan for getting increased exposure and optimization for that content.
These efforts will set the stage for a more successful SEO content strategy in the future.
Requirements for the Cornerstone Content
Following are some basic and essential requirement for the quality of cornerstone content;
Long (not less than 900 words)
Timeless (evergreen)
Complete and Informative
Well written (beautifully explained with no grammatical mistakes)
Easy to find on website or page
Discuss the main topics of the content
Update regularly (bring new changes over time accordingly)
Effective Ways for Building Non-Stop Traffic to Your Blog
The most useful tip to boost up your blog is the use of cornerstone content pieces.
Once you understand the usage of the cornerstone content, you will notice a massive and rapid improvement in the number of visitors.
So, I'm going to share some useful yet simple ways for creating non-stop traffic for your blog as mentioned below;
1. Keyword Research
Come up with complete and informative research before creating your cornerstone content.
Because your cornerstone content helps your blog deliver the right information at the right time, at the right place.
That's why you should have the full and proper information regarding your keywords, and you should try to make your content comprehensive.
A simple tool that I like to implement for my keyword research is SEMrush.
SEMrush helps you to analyze the top ranking keywords and makes your keyword research a walk in the park.
Once you are done doing your keyword research, you can add keywords and track their positions in all major search engines based on geographical locations.
2. Easy to Access
Cornerstone content should take place at the top of your homepage or timeline.
It should be easily accessible to visitors.
Use your cornerstone pieces in such a way that visitors could quickly get all the needed information through a simple click on your timeline or homepage.
3. Quality and Scope
Your cornerstone content must have informative materials that can grab the attention of your visitors.
Your content should be impressive in both quality and scope.
Generally, your goal should be to solve the problems of your audience and followers.
Your complete focus should be on providing information to your visitors.
This way you can speedily increase the number of your followers and build traffic to your blog.
4. Look Up for Your Audiences Needs
You have to know the demands and desires of your readers and audiences.
You should make sure that what your readers are looking for from your blog, then write accordingly.
Start to interact with your audience, ask them questions and always try to be available for them.
It will grab their interest in you that can help you to increase the traffic to your blog through the cornerstone contents.
5. Use Relevant Sources to make it Interesting
Here you can start using some relevant images in your blog or graphs and charts.
You can also use some relevant quotes, infographics, video illustrations or videos, etc.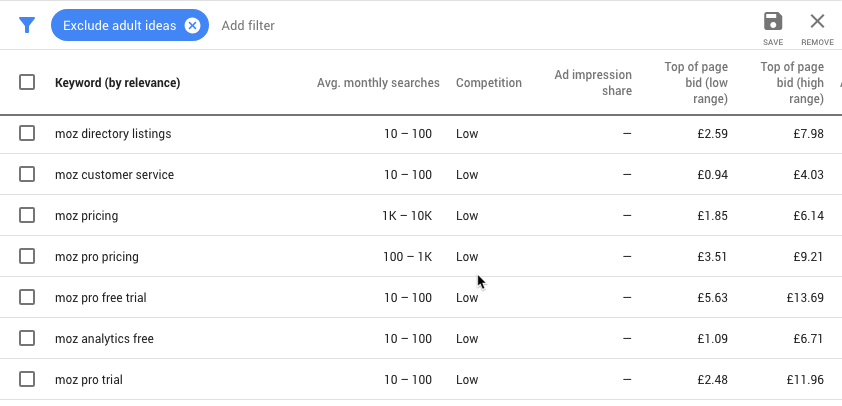 Pictures and videos create a new perspective for focusing on the blog.
It will make your blog interesting for a reader, and your reader will be able to explore more information regarding your content.
6. Regular Maintenance
It is imperative to keep your content fresh and updated all the time.
Because when you add a new feature or a new trend to your content, it will search engine if that the material is fresh and it can help you with your organic search rank.
7. Focus on Writing Great Headlines
The first thing a reader checks in your blog is your catchy headline.
A great headline catches the attention of the visitor to your blog post.
Resource Article: The Step-by-Step Guide to Writing Powerful Headlines
A blog having more catchy headlines stands out and gets more clicks than a dull and boring one.
Headlines are significant for cornerstone content to build traffic for your blog.
8. Designed Themes and Website
You should ensure to keep your website page theme designs clean.
A badly designed website theme stops the visitors from spending more time on your site, resulting in low audiences and readers.
So try to bring creative designs and themes in your blog for making a perfect first impression and helping your readers to discover and explore more about the content.
I suggest you download the Elementor theme.
Elementor is a powerful WordPress page builder that will allow you to create beautiful websites in just a few minutes.
They do have a free and paid version.
Unlike the free versions of most other page builders, the Elementor free version packs enough powerful features to help you transform your boring website into a professional-looking one.
Install Elementor on Your Website
9. Start Your Email List
For growing your blog traffic, you not only need to bring in new users, but you also need to keep the old ones who will keep coming back to your blog whenever you publish a new blog post.
The best way for connecting your existing or previous visitors is by creating an email list.
Once you have got your email list, you can start sending regular emails to your subscribers.
Resource Article: Win over Subscribers by Your Welcome Email
A good email marketing tool which I recommend for all you bloggers out there is GetResponse.
It has some great email marketing analytical tools and social media integration.
I highly recommend using the GetResponse Pro Tool.
It helps you to optimize your email marketing campaigns using pro automation and integration tools.
With the GetResponse Pro Tool, you get the following benefits –
Automation Builder
Access to Paid Webinars
Unlimited Webinar funnels
Sales Funnel
Contact scoring and tagging
And more…
Click here to Sign-Up with GetResponse!
10. Promote in Social Platforms
Share your top blog posts on social media platforms such as Twitter, Facebook, LinkedIn, Instagram, and Pinterest.
Social networks can be a top traffic source for your blog if you spend more time promoting your cornerstone content on different selected social media platforms.
11. Making Sure Your Site is Fast and Responsive
Make sure your site pages are optimized as much as possible.
The faster your site pages load, the better would be the number of your viewers.
And try to respond on time and make it easy for the readers to view and access the site.
Laying the Foundation of Your SEO Content Strategy
If you want to have a visual for how important cornerstone content is to the big picture and how it is used to generate traffic, then you should think of your cornerstone content as the foundation of your entire content marketing strategy.
When you have a good foundation, that sets the rest of your content marketing strategy up for success.
One of the reasons that cornerstone content is so important that these pages on your website often represent high page authority in the eyes of the search engines.
You can use these pages to link out to your other content, provide context for key concepts of your business or topic, and even serve as landing pages to convert and retain users.
Search engines will pick up on the fact that these pages are the most important to your site, and they will continue to gain authority as they attract users and deliver user retention metrics.
This will result in the page ranking higher and providing more ranking power to those pages that you decide to link out to from your cornerstone content.
Important of Strategic Content Structure
As you start to create cornerstone content for your website, you must consider the importance of strategically structuring all of the content for your site.
Through the way that you structure your content, link together with your pages, and determine header tags on each page, you can tell Google and other search engines a lot about what you hope to achieve with your website and whether your website is worth being included in the search results.
When you are creating content for your website, cornerstone content should be some of the first content that you provide.
You should use your cornerstone content as an opportunity to link out to other content in your site with strategically-placed anchor text that communicates to the search engine what the rest of your content is going to be about.
For you to create a strategic content structure for your website, you will need to determine early on what the topics of your cornerstone content will be.
The cornerstone content of your site will be the building blocks of your entire strategy, and thus they should surround some of your most valuable and targeted keywords.
The connection between SEO and Content Marketing
Many people have heard that "Content is King", but knowing the exact connection between content marketing and SEO is important to be able to use content marketing effectively.
Resource Article: How to Use SEO for Marketing Productively
Content marketing is important, but to use it to its full potential, you need to integrate multiple SEO strategies in your content strategy.
Writing a lot of content for your site is important, but strategically producing content with your desired keywords is what will impact your rankings.
When you can combine the two concepts, you will have built a consistent marketing funnel that drives non-stop traffic to your website.
When your website is seen as an authoritative source by search engines and your readers find value in the content that you produce, you will have built an asset that continues to bring in readers from the audiences that you value the most as a product or service.
The concepts of SEO and content marketing go hand-in-hand to provide you with a sustainable model for customer acquisition.
To Wrap Up…
If you are trying to establish a source of consistent traffic for your website, then utilizing the cornerstone content and content marketing to its full potential is essential.
Cornerstone content should be looked at as a form of a digital marketing property that increases in value over time and provides the foundation for a successful SEO strategy.
It is something that gives you comprehensive knowledge regarding different topics.
For running a successful blogging website, the cornerstone content is much needed.
For creating cornerstone content, you must know that this type of content is lengthy and well-written. It should provide a consistent amount of complete and proper information.
And the most important thing about this type of content is, it is the best source of engaging traffic to your blog.
Overall, having a cornerstone content in place helps a blogger to maintain maximum reader attention.
I hope you enjoyed reading my blog post.
Let me know your thoughts or suggestions in the comments below.
And if you liked it, Share it!
My name is Sujoy Mukherji. I am an Internet Marketer, Entrepreneur & Professional Blogger. Founder of the Affiliate Hub Blog.