As we are heading towards the end of the year and approaching 2020, let's look at a few of the upcoming Digital Marketing Trends this 2020.
I like to call it the Digital Era!
Technology is progressing so fast that sometimes it's hard for us to catch up, especially in the field of Artificial Intelligence (AI).
Users are now able to share information so easily with the click of a button.
Most of this information could be related to general brand awareness or promotion of a service.
The internet today has become an important playground for Small Business Entrepreneurs (SME's) to generate ROI, so digital marketing can't be ignored.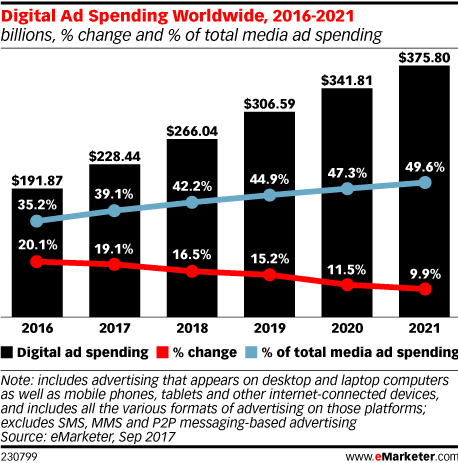 Competition is always out there, and businesses should be well prepared for the latest trends.
Let's first try to understand the basics of digital marketing.
What is Digital Marketing?
Digital Marketing is defined as an online platform where one can advertise their products and services on the internet or any other digital medium.
As a subset of traditional marketing, digital marketing goes beyond the internet to include Short Message Service (SMS), Simple Notification Service (SNS), search engine optimization (SEO), electronic or interactive billboards, and other online ads (such as banner ads) to promote products and services.
It's no surprise that Digital Marketing beats Traditional Marketing in every single way.
Over the past few years, digital marketing has become the rising star of the marketing industry which promises multiple opportunities for growth in any business.
This would involve conducting various promotional activities such as Content Marketing, Blogging, SEO, Web Designing, Social Media Marketing, Mobile Marketing, Email Marketing, and a few more.
Digital marketing is the key to connecting businesses with their customers over the internet.
There is no way around :)
The Role of Social Media in the Digital Marketing Arena
We are all aware of how fast the digital marketing landscape evolves and how important the role of social media has on our business strategy.
A classic example which I would like to put forth is the importance of Influencer (KOLs) Marketing.
According to the latest research, an average person needs only a few seconds to be distracted and move on to something new.
Not only that, people watching videos on mobile devices tend to watch 3 times longer videos than people who access video content on stationary devices.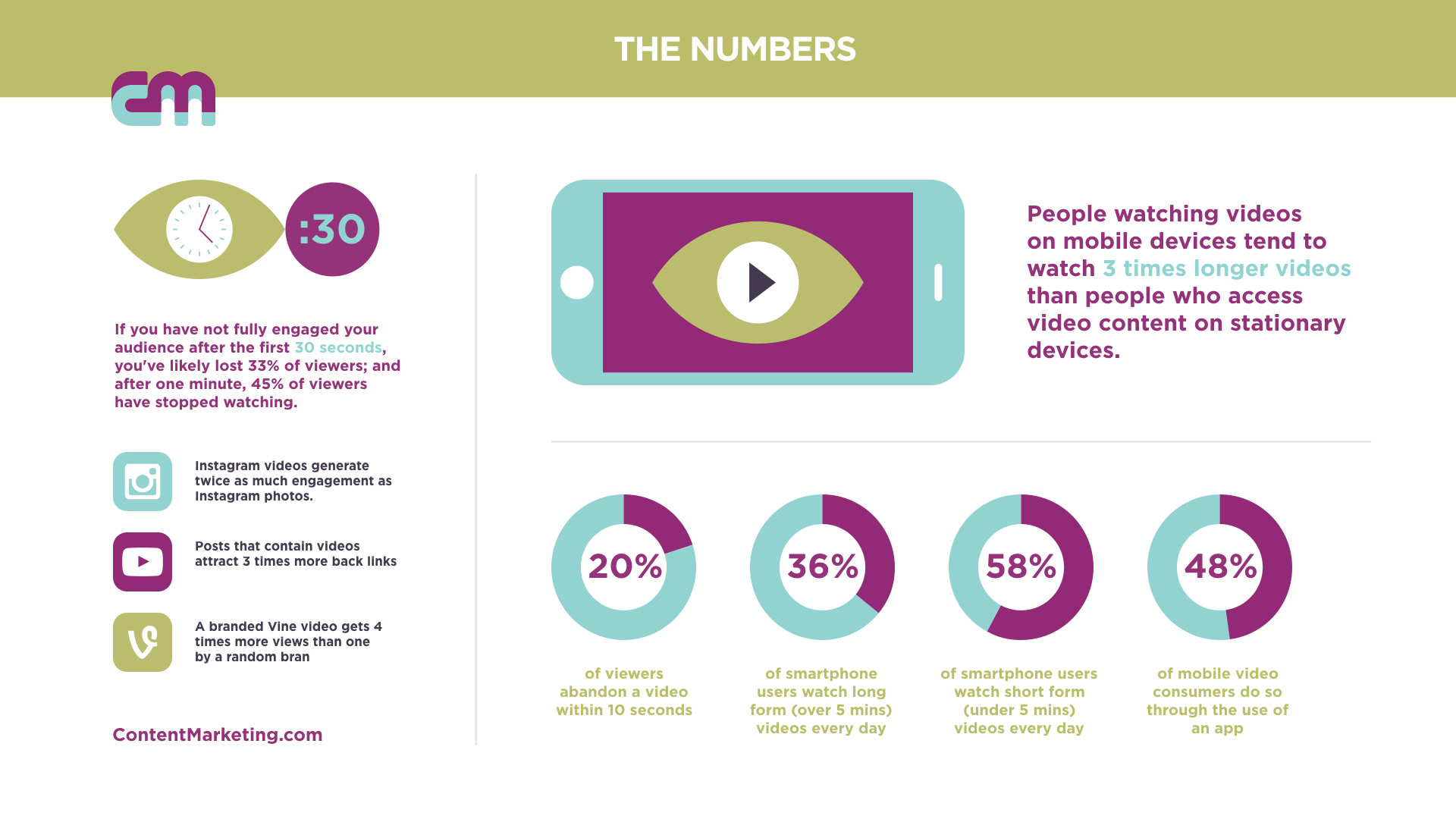 Video is the brightest and most effective tool to convey information to your audience.
More users are hooked more to Social Media platforms such as YouTube than they do watching TV.
Based on the current trend, I see more brands and SME's doing Live Stream Videos to educate their target audience about their latest offers.
In today's world both Augmented Reality (AR) and Virtual Reality (VR), are both growing in popularity.
The best live videos are the ones celebrating employees and their service accomplishments.
This allows businesses to develop trust with their customers and it all comes down to credibility.
Here are a few other video marketing trends to watch out for this 2020 –
Personalized Videos: Making traditional sales phone calls and sending out sales emails, shall be soon replaced with personalized sales videos. Much of it shall be targeted for mobile users.
Video Marketing SEO: Platforms like YouTube shall help businesses brand their content faster and effectively, using tools such as video optimization. Learn more about YouTube SEO Ranking Strategies.
Virtual Content Marketing: We all have seen the mindblowing 360-degree videos all over the net. But how about using the same for marketing brands?
Have a look at the drinkable ad campaign created by Coke Zero across the US.
2. The Rise of AI
We all know that AI shall be playing a very vital role in the coming years.
And it will even have a greater impact this 2020.
"Artificial Intelligence is the biggest commercial opportunity for companies, industries, and nations over the next few decades", according to Techgrabyte.
So, what is AI?
In simple terms, AI (Artificial Intelligence) is a broad area of computer science that makes machines and software feel like they have human intelligence.
So, it's not only programming software to behave in a certain way, but also allowing it to think in the decision-making process.
Experts predict that the future of AI could have a direct impact on economies.
When I say having a direct impact on economies, the use of AI will increase global GDP by up to 14% between now and 2030, the equivalent of an additional $15.7 trillion contribution to the world economy.
Implementation of AI in Social Media
If we look at Facebook, using AI tools like chatbots and Facebook Messenger helps your business to communicate with your customers and keep fans up to date on any hot trending topic or event.
It even allows you to interact with people who may not like your Page (yet). Powerful, isn't it?
Although chatbots may seem a little daunting to set up, within your Facebook Page messaging option, you can set up instant replies, and lay down scenarios for frequently asked questions, which may save you tons of time working on your business promotion.
Furthermore, Messenger bots can be used for lead nurturing, retaining customers, and sharing your knowledge, depending on your route to approach your hard-earned audiences.
When consumers have a question, 82% want an immediate response.
Conversational marketing helps your business to have a one-to-one, real-time connection between marketers and customers.
3. Influencer Marketing
A lot of research has shown that 2019 was an amazing year for Influencer Marketing.
In this present period, influencer marketing is now the mainstream for a lot of people to consider it to be a legitimate extension of content marketing.
It's also considered to be one of the most effective means of content delivery.
Resource Article: Influencer Marketing for Effective Branding Content
Influencer marketing has experienced rapid growth and development in recent years.
In recent times, almost everyone with a decent following on social media platforms, namely, Instagram and YouTube can be an influencer.
What's in for the Influencer?
Those who have already made it big in social media are already reaping the benefits.
Big brands are offering these self-made people a partnership to collaborate.
This means these brands are willing to pay these influencers a handsome amount of money.
The world of influencer marketing is rapidly evolving so marketers need to stay updated on the latest trends.
Influencer marketing is more authentic than corporate marketing.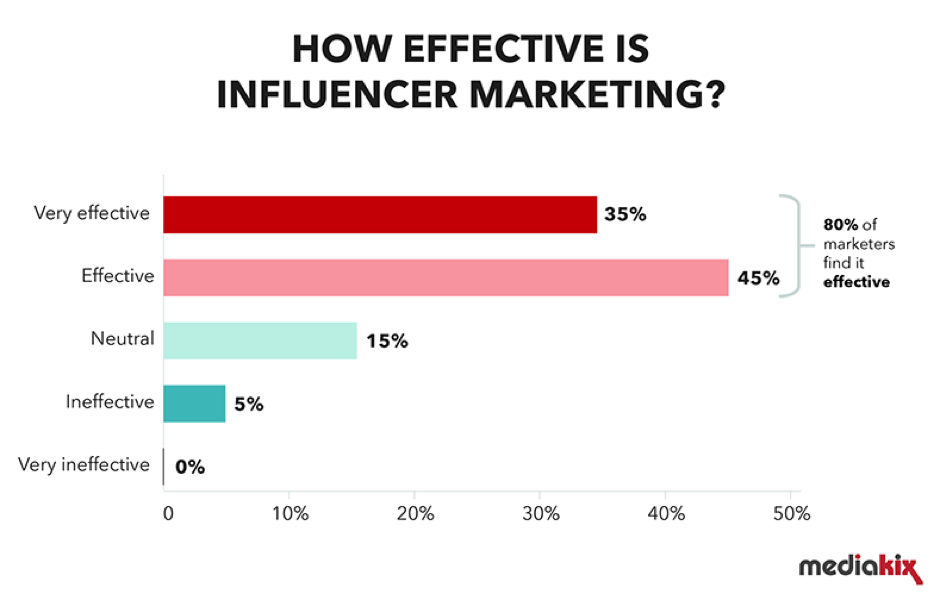 For the year 2020, AI shall help marketers find the right type of influencers and analyze the best social media channels to find the right influencers to generate the best ROI for their brand marketing.
Measuring ROI
Measuring ROI is a very important aspect of evaluating any marketing campaign including those that involve influencers.
For this, AI shall keep track of metrics like the ROI to evaluate the effectiveness of the marketing strategies.
Measuring ROI is also necessary to develop effective strategies and find out which influencer is right for your business.
The Importance of IGTV
The popular social media platform, Instagram revealed IGTV to be the version of YouTube last year.
It's expected by the year 2020, IGTV will continue in Instagram's footsteps and become a center of influencer marketing.
IGTV is a great platform for companies to reach out to their customers.
By creating content that gives value such as creating tutorials and how-to videos is where most Instagrammers are engaging.
Businesses providing tutorials on IGTV shall be able to interact with their target audiences who watch their video and leave comments directly if they do not understand a particular step.
If you know your audience well, keep them engaged with entertaining videos. This way customers will be able to share these videos and spread the word around. It's no surprise that news tends to spread fast online, especially using social media platforms.
With the power of AI, marketers will know where exactly to target their target audiences or be active every day in making a story or post content frequently.
This is very important to increase the feeling of familiarity with your brand to your target audience.
4. Personalized Marketing
According to Google, over 70% of all online purchases will begin with a Search.
This means every single user will engage with some sort of search activity before they commit to buying your products or services.
So, when people type a specific keyword or keyphrases into the search engine they will be showing some sort of intent.
An intent to either buy a product or service from you or potentially look for more information about it.
Personalization is all about understanding the behavior of your audience and offering products based on assumptions and the user's past purchase history.
With the assistance of AI, marketers will be able to understand their customer's preferences and past purchase buying behaviors.
This shall allow marketers to showcase their products as per their customer's needs or mention that in a Recommendations tab.
If we look at Bookings.com, whenever I try to book my next stay, they always keep suggesting the best option based on my price and my next choice of trip.
Isn't that cool!
Get Personalized with Email Marketing
Email marketing is a great way for businesses to stay in touch with their existing customers.
Today, we get hundreds of emails a week, from promotions to sales pitches to newsletters.
One study shows that personalized email campaigns receive 29% higher email open rates and 41% higher click-through rates than traditional emails with no form of personalization.
Personalization can improve open rates and boost revenue by 760%.
The whole idea of getting your email marketing campaigns personalized is having the control to reach a specific group of customers.
And by collecting user data from list segments, surveys, or studies, your business is in a better position to create more relevant and effective email campaigns towards a targeted audience based on their buying habits, interests, and behavior.
The best way for any business to market its brand is by implementing a welcome email.
Resource Article: Win Over Subscribers by Your Welcome Email

5. Voice Search SEO
As we are experiencing more mobile users, the popularity of voice search has come into play in a BIG way.
If we look at the voice usage statistics, 27% of the global online population is using voice search on mobile.
And this new trend of searching for information online using mobile applications like Siri for iPhone users is gaining its ground.
Today voice search is more important than ever, and more website users are optimizing their sites to be voice search SEO friendly.
So, what do we mean by Voice Search?
Voice search allows users to search the internet by using their voice rather than typing their searches on a search bar using their keypad.
To name a few digital assistant tools supporting voice search features are –
Siri (iPhone iOS)
Alexa
Google Home
Cortana
Most customers prefer to do voice searching because it allows them to do multitask and saves them time.
Resource Article: Voice Search (Your New SEO Secret Weapon)
How Voice Search SEO Can Benefit Your Business?
Businesses will be able to optimize their website better on Google Searches using voice search SEO-friendly practices.
These shall include using geotargeted and "near me" search terms.
Implementing Voice Search for Content Marketing
Now marketers will be able to better market their content to their target audiences using voice search content optimization tools.
Businesses shall be able to optimize their content using more long-tailed and conversational keyword phrases for targeting their customers effectively.
The Future of Voice Searches
The frequency of voice searches around the world is only going to increase in 2020 and for future decades to come.
6. Ephemeral (Short-lived) Content Marketing
Mobile usage and shorter attention spans will continue to increase the popularity of short-lived content in 2020.
I am talking about the story feature (non-permanently snack ads, bite-sized videos, text ads with pictures, etc.) on social media platforms like Instagram, Facebook, Snapchat, etc.
This can include everything from insights to product promotions, company updates, video content and influencer marketing, UGC (User Generated Content) via events, and more…
For 2020, the "story" format is likely to become a social sharing feature, overtaking the News Feed layout.
7. More Focus on Messenger & Chatbox Marketing
Messenger & Chatbox marketing shall be heavily factored in.
Businesses will be able to increase their engagement with their customers throughout the entire customer journey experience.
Messenger Marketing
Customers are already utilizing private messaging on social platforms like crazy.
Marketers looking for marketing their services will be able to target the right customers where they already are.
This is why messenger marketing is successful, as it allows businesses to place their ads in private messages directly sent to customers.
FYI: Facebook messenger has a Click Through Rate (CTR) of 80%. This has huge market potential.
Rise of Automated Chatbots
This is where the role of AI will come into place.
Marketers don't have to be in front of the screen at all times to assist customers, as well as enhance the productivity level of customer service while eliminating the possibility of human error.
Since 80% of businesses aim to implement chatbots by 2020, this is one of the foreseeable social media trends for 2019.
Businesses will easily be able to program and personalize the chatbox, helping them to assist their customers better –
providing quick answers
resolving customer complaints
offer additional content
provide value bonuses
update customers with upcoming events
assist in registering
providing targeted information as requested by the customer
8. User-Generated Content (UGC)
Gone are those days where audience reception was primarily a passive process.
The audience of today, Generation Z-ers, who thrive on their relationships with brands being authentic and meaningful, wants to be involved, interact, react and co-create.
What is User Generated Content (UGC)?
User-Generated Content, or UGC for short, is any content that has been created and published by unpaid contributors.
Often, those contributors are fans who promote a business instead of brand promotion itself.
Resource Article: What is User Generated Content (and Why You Should be Using It)
For the coming year, we will see a major shift of brands incorporating UGC for effective brand marketing using social media.
Resource Article: 6 Brands that Dominate User-Generated Content on Instagram
Already, major brands like Coca-Cola (Share-a-Coke Campaign) and Burberry have used UGC before for their marketing campaigns.
User-generated content, which can be referred Word-of-mouth referrals, created by unpaid fans in the form of photos, videos, or memes, still plays a significant role in this technology-driven market as one of the Digital Marketing Trends for 2020.
Why? Because flashy ads and inauthentic pitches have lost their power in the world of marketing as customers want a story behind the product.
UGC personalizes products in ways businesses simply can't!
Finally,
9. Visual Search
Visual search is all about users uploading an image to search to get a specific result.
Popular social media photo-sharing sites like Pinterest allow users to create "whiteboards" or virtual bulletin boards and capture images on them to share on the social network.
Resource Article: How Pinterest Marketing Tips Can Benefit from SEO
Lately, Pinterest has rolled out with its Lens feature.
What's a Pinterest Lens?
A Pinterest Lens allows users to find a similar match of an object they snapped a photo of.
With smartphone users can snap a photo of a brand that they have never seen before and upload it to Pinterest Lens to find an exact match.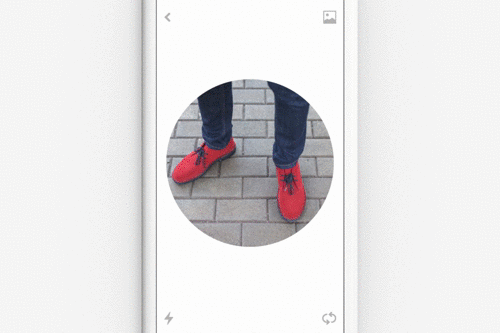 This way users will be aware of what kind of brand it is.
A great asset for all marketers who would like to increase their brand awareness on Pinterest.
So, I can say Pinterest Lens acts more like a visual search engine.
Since the launch of its beta version, Pinterest now recognizes 2.5 billion homes and fashion objects.
It has inspired over 600 million searches on Pinterest mobile apps and browser extensions and has seen a 140% boost from launch day.
Marketers should focus on optimizing for visual search because the top trending searches on Pinterest Lens are:
Fashion
Home Decor
Art
Food
Products
Animals
Outfits
Beauty
Vehicles
Travel
Alternative to Pinterest Lens
Similar to Pinterest Lens, there are similar visual search engines by major reputed search engine providers, namely Google and Bing.
Google Lens is a visual search engine by Google, which recognizes objects and landmarks through a camera app.
While Bing Visual Search you can search for a specific element within an image.
To Wrap Up…
So, there you have it – 9 Digital Marketing Trends to Watch Out for in 2020!
I would Artificial Intelligence (AI) shall be given the main focus which will shape the future of digital marketing.
Businesses should start to incorporate a few of the above digital marketing trends if they wish to stay in the business for long and increase their ROI.
Not to mention, to also increase their brand awareness.
Catching the right trend is very crucial for any business to succeed.
Remember folks, "Change brings opportunity!"
I hope you enjoyed reading my blog post and were able to get some valuable insights.
Let me know your thoughts or suggestions in the comments below.
And if you liked it, Share it!
My name is Sujoy Mukherji. I am an Internet Marketer, Entrepreneur & Professional Blogger. Founder of the Affiliate Hub Blog.