Do you have a passion for writing?
Then you should probably look into becoming a Ghostwriter.
If you are the kind of person who is very creative in your writing skills and can write about any given topic, then you should consider being a ghostwriter.
So, I am going to make this post like a Q&A format.
Who is a Ghostwriter?
As the name suggests, a ghostwriter is an anonymous professional writer who takes your concept (the story) and he works it up and puts it in your words.
He takes all your thought process and delivers them in the form of writing a book or an eBook.
A ghostwriter is someone who can enhance your business and help you make a lot of money by putting your ideas into words behind the scenes.
Usually, ghostwriter's name is not disclosed, although some books are "co-authored" to give ghostwriter public credit.
Many ghostwriters specialize in full-length books, writing high-quality blog post articles, non-fictional books, and how-to-guides.
Why Do People Hire Ghostwriters?
Well, you want to publish your book or an ebook but just don't know how to formulate your thought process into writing.
This is where a Ghostwriter comes in place.
Most people hire professional ghostwriters to put their voice into words.
There are times you can write well but you are not able to get your ideas organized.
Some people don't have the required time and energy to write a full book.
So, they opt to hire a professional ghostwriter.
I haven't hired any ghostwriter to write any of my blog posts.
But, I know that many professional bloggers like to hire a ghostwriter to create some high-quality blog posts.
How Can You Become A Ghostwriter?
There are many ways to become a good ghostwriter.
I would suggest the following to help you get started.
1. Create a Blog
You can start by having your professional blog.
Start creating high-quality content for any niche topic which you would like to specialize in.
Provide immense value to your readers and let them start appreciating your work.
Create a section in your blog letting your audience know that you are willing to offer ghostwriting services.
This works best if you are an expert in a niche.
2. Start Writing Some Quality Articles
Head on to Fiverr or Upwork and start to take on a few small writing projects.
These platforms connect freelancers and contractors for virtually any type of job.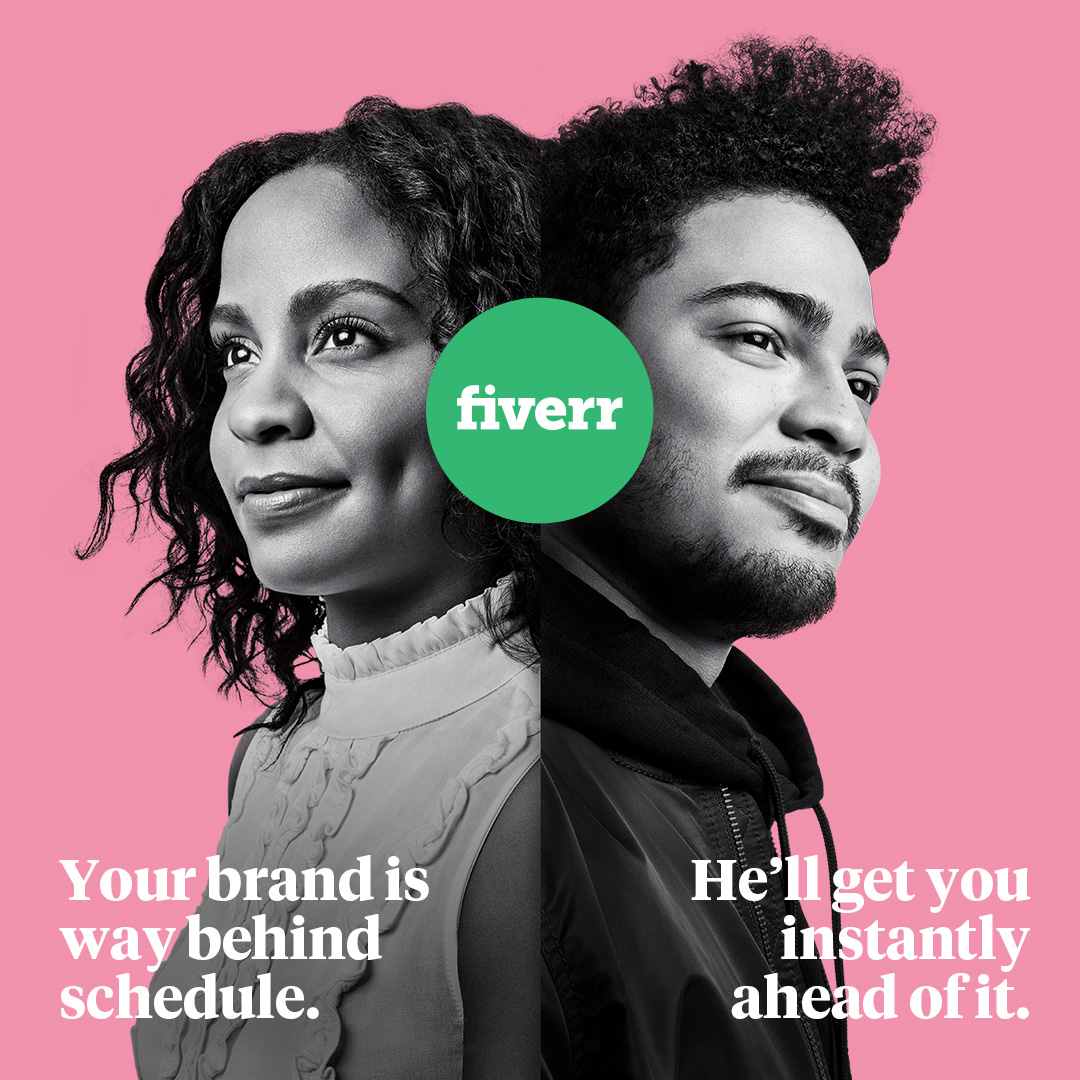 Showcase your writing skills to your buyers by providing them sample quality articles which you have previously written.
Start bagging a few small projects.
As an entry-level ghostwriter, you should be charging your clients $5-$10 (for a 500 to 1000 word article) on Fiverr.
You should get some good credibility as a writer.
Once you start to get some higher seller rating as a writer, then chances are new clients would like to pay you a higher rate to get a better job done.
3. Start to Network with People Around You
Start to network with industry professionals around you and see if they have any requirements for ghostwriters.
You can even attend a few events and let them know you specialize in content marketing.
Not only industry professions, but they could also be your family friends or relatives who may require a ghostwriter.
4. Create a LinkedIn Profile
I know the fact that most professional ghostwriters are found on LinkedIn.
So, why not create a professional LinkedIn profile for yourself stating that you are a Ghostwriter?

Note: Create a LinkedIn profile to match your Ghostwriting purpose. Let users know that you are willing to take on writing projects for your clients. Don't forget to showcase some of your works.
Most clients do a lot of research on LinkedIn to find a good ghostwriter and they like to see user profiles who explicitly offer ghostwriting services on their LinkedIn profile.
5. Go Social on Social Media
Offering your ghostwriting services on social media can greatly help you with your writing business.
To save time, you can head over to Facebook and create a paid advert offering your ghostwriting services.
You will be surprised to know that Facebook gives you more advanced targeting options.
What it Feels Like to be a Ghostwriter?
Taking up ghostwriting as a profession can be very rewarding.
You are constantly challenged to deliver engaging content to your clients within a specified deadline.
That's the fun of being a ghostwriter.
An established ghostwriter will have several pending projects in the queue.
How Much Money You Can Earn as a Ghostwriter?
So, you may be asking me how much money you can make with ghostwriting?
Well, it wouldn't be millions :-)
Making money as a ghostwriter varies on different variables –
how fast you can write?
how much your client is willing to pay you?
The Editorial Freelancer's Association estimates rates for ghostwriters to be anywhere between $50 and $60 per hour or about 25-50 cents per word.
Resource Article: How I'm Earning Big Money Ghostwriting for Tech Startups by Nico Ryan
If you are seeking a stable way of earning passively as a ghostwriter then you need to maintain a long run rapport with your clients.
For this rapport to take place your clients need to trust you and admire your writing style.
You should be the official voice for your client, something like being an official spokesman.
Realistically, if you are working full-time as a newbie ghostwriter, you could be bagging anywhere between $7000 to $10,000 depending on the size of the project.
An experienced ghostwriter would be earning anywhere between $20,000 to $60,000.
The sky is the limit!
Focus on working on projects like book writing, technical writing, market researched articles, etc.
You are either paid by the number of words you write or per page.
You could charge your clients anywhere between $0.30 to $5.
Pro Tip: You are better off negotiating a flat fee than an hourly rate. That way you will have a firm idea as to how much you shall be earning for a project and remove out all the guess work. By adhering to this contractual rule, you and your clients will have a better understanding regarding the budget of the entire project.
Is Ghostwriting Ethical
Yes! Absolutely!
As long as the ideas being communicated to the books or articles belongs to the name of the person who is writing.
As mentioned previously a Ghostwriter is the person behind the scenes who is putting his client's ideas and thought process into words.
Your main aim as a ghostwriter is to help your clients reach their goals.
And there is nothing wrong about being a ghostwriter since half of the books which you find on Amazon or Barnes & Noble are written by professional ghostwriters.
Here are just a list of well-known books written by professional ghostwriters –
An American Life, President Ronald Regan
The Age of Turbulence, Chairman of The Federal Reserve Alan Greenspan
James Bond, Ian Fleming Books
The Hunt for Red October, Tom Clancy
The Jason Bourne Series, Robert Ludlum
Where Have All The Leaders Gone, Lee Iacocca
The 7 Habits of Highly Effective People, Authout & Speaker Stephen Covey Acknolwedging Ken Shelton
And the list goes on…
How Do I Become A Better Ghostwriter
Being a ghostwriter does not require you to have specific training or certificate.
But you need to have the right passion to be a good writer.
I would recommend you take a professional course to be a good content writer.
Learn from Fiverr offers you affordable and curated online courses to enhance your freelancing skills.
Just make sure to select the Story Telling and Voice Over Courses category.
Here are a few recommended courses which will help you greatly enhance your ghostwriting skills –
Stories that Sell: 7 Secrets To Create Killer Content by Josh Youshaei
Data Story Telling: Deliver Insights via Compelling Stories
They also offer a free Online Freelancing Essentials On How to Be Successful Fiverr Seller.
It's free and worth checking it out!
Finally,
What are Clients Looking for in a Ghostwriter?
Clients are constantly looking out for good ghostwriters who meet their terms and conditions.
When I say terms and conditions, they include the following –
Price and Payment terms
Delivery Period (total length, word count, revisions)
The originality of the Content and Plagiarism free
Ease of communicating (will the ghostwriter be able to understand the client's thought process and ideas and put it into his own words in writing).
Termination Rights
Signing a Non-Disclosure Agreement (NDA)
All these factors matter for the client.
So, make sure to do your homework right before taking on a client project.
To Conclude…
I feel ghostwriting is a great way to make a full-time passive income provided you take it up seriously.
A good ghostwriter is someone who is regarded as a facilitator to help their clients voice their thoughts in the form of writing.
You may not get the credit for writing a book or a piece of content as a ghostwriter, but if you plan well, the money can help you find the time to work on your writing projects, or perhaps even open your writing firm and hire other ghostwriters to grow your business.
So should you try your hands to become a ghostwriter and start earning some serious income?
Let me know your thoughts or suggestions in the comments below.
And if you liked it, Share it!
My name is Sujoy Mukherji. I am an Internet Marketer, Entrepreneur & Professional Blogger. Founder of the Affiliate Hub Blog.