If you want to develop a successful business, you need to have leads.
To grow your business, you need new customers and there is no shortcut about it.
What is Lead Generation?
Lead generation is the process of attracting your ideal customers and getting them interested in buying your products or services.
These people are called leads.
Especially, when you are running an online business like a blog or a website, I can't stress how important it is to generate leads.
The easiest way of acquiring leads is by placing a simple opt-in form on your website landing page or blog.
An opt-in form can be as simple as having the following information –
Full Name
Email
Website
Telephone (optional)
You usually acquire leads by offering them a freebie or a value offer in exchange for their contact details.
In contrast, lead generation builds a database of potential customers who have expressed an interest in your product or service.
This database is built through contact information your audience gives you in exchange for particularly rare or valuable content.
Lead generation is a great way of growing your leads database and staying connected with your subscribers by sending them weekly or daily newsletters in the form of email marketing.
That's lead generation for you in a nutshell; building a database of contacts and then guiding those leads in the buying process until they are ready to purchase from you.
Here are the 10 Lead Generation Tips for Your Business –
1. Creating a Buyer Persona for Generating Your Leads
Before you start acquiring your leads you need to do some buyer persona analysis.
It's a good idea to acquire targeted leads who will be interested in your product offering.
It's better to acquire selectively targeted leads instead of attracting hundreds of irrelevant leads.
2. Select the Right Content to be Marketed to Your Leads
Your visitors are coming to your website/blog because they are looking for targeted information.
Your message and content should be highly relevant for leads to take notice.
So, your content should be tailored to your lead's requirements.
It's not a good idea to take your leads for granted and it's not like one size fits all :)
3. Focus on Quality over Quantity
If you are a blog owner then you should be aware that quantity always wins over quality.
It does not matter if you are having hundreds of blog posts, if you are not providing value in your content then you are losing out on your potential leads.
Keep your focus on highly relevant content to keep your audience engaged.
A very vital process for the lead generation process.
4. Start to Track Your Leads
Tracking your leads is a great way to understand your potentials buyers well.
For example, Google Analytics will help you analyze website traffic and track your audience's behavior.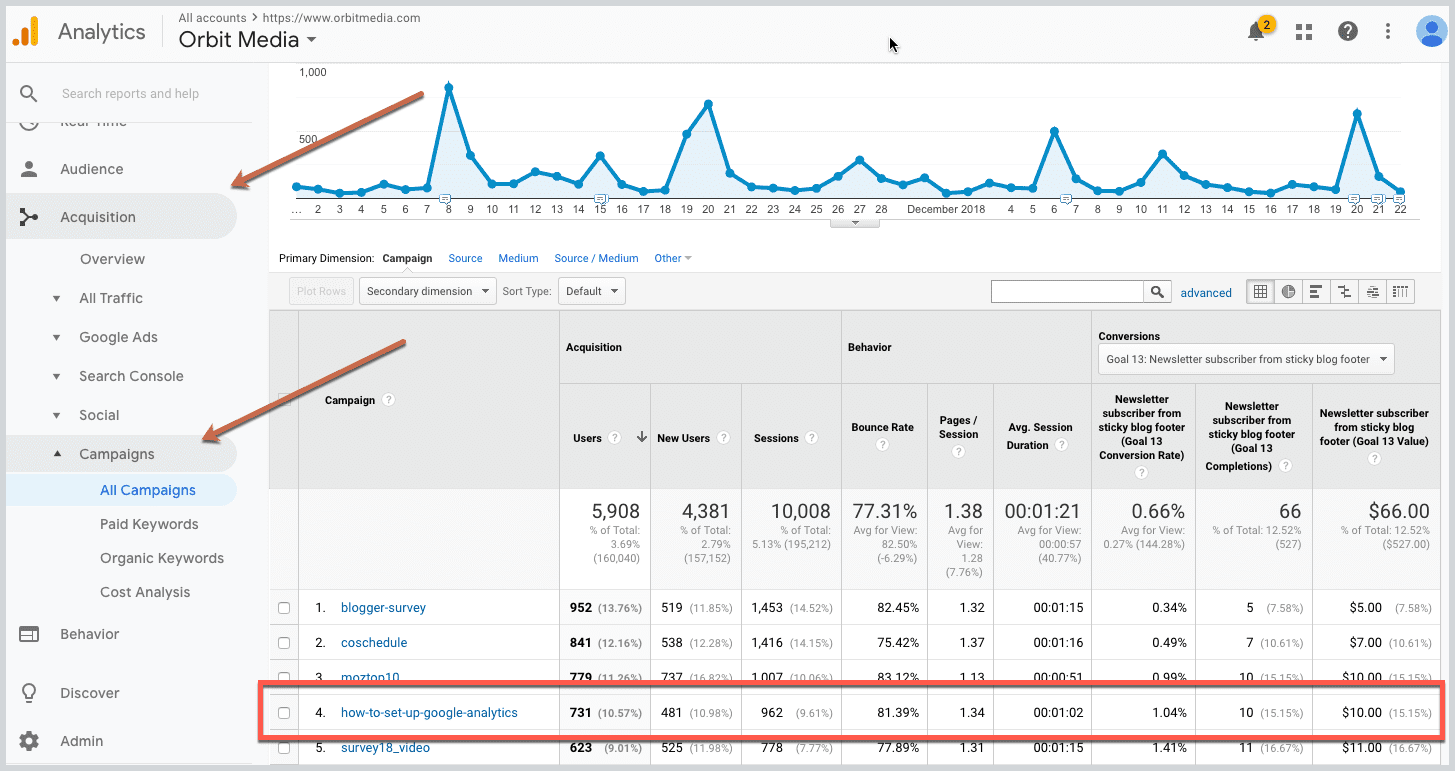 By tracking your leads, you get an idea of what content in your blog is pushing more leads towards qualifications.
5. Give Away a Lot of Freebies
Engaging with your leads is important especially with your content.
So, don't shy away by offering them some downloadable freebie by placing forms in front of it.
You can even offer them in the form of a pop-up form.
Remember, every piece of content they read pushes them closer to qualification, so be generous.
6. Focus More on Email Marketing
Growing your subscriber list with email marketing is a great way to engage with your customers with great content to attract new users, and build brand loyalty.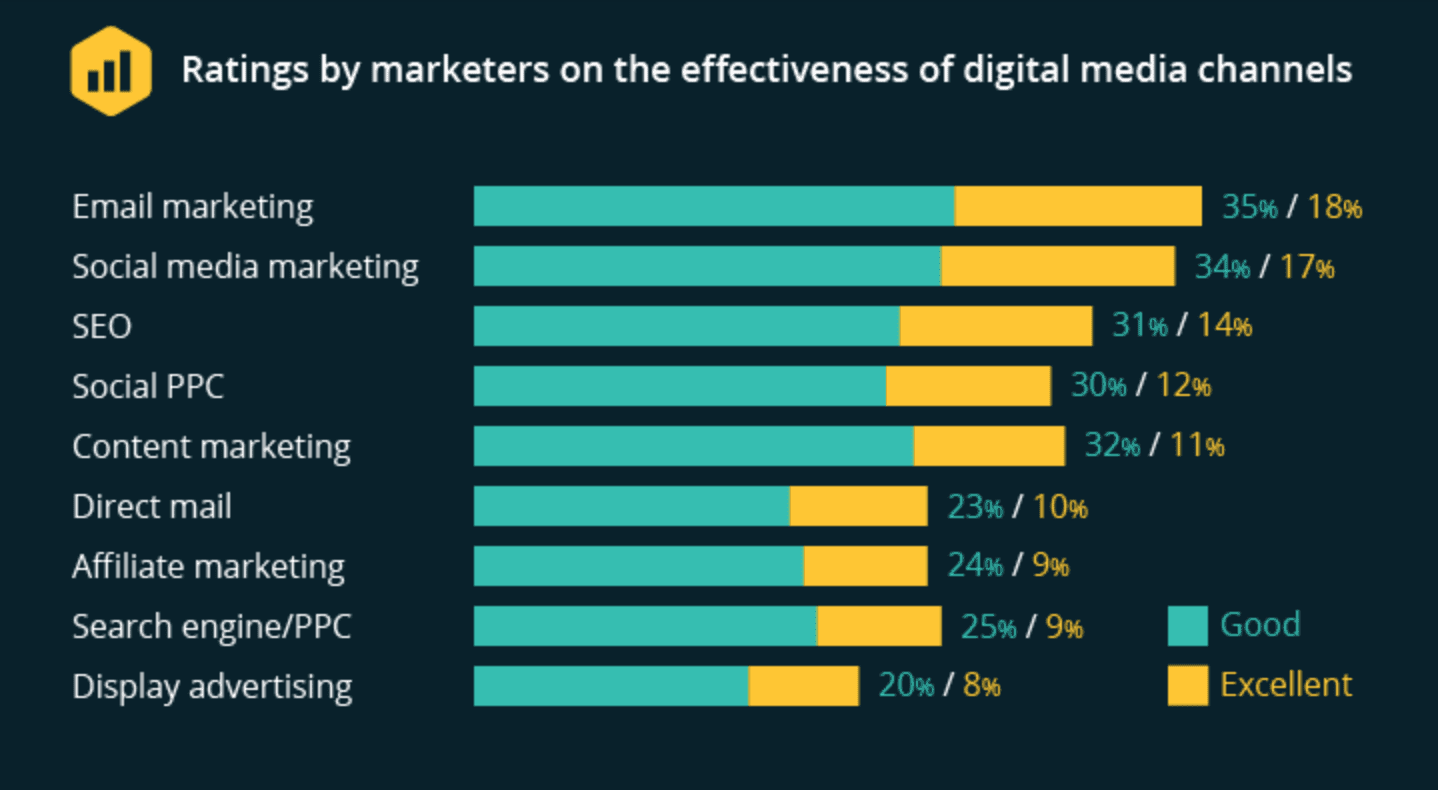 It is always a good strategy to Win Over Subscribers by Your Welcome Email.
To get started with email marketing and get email subscribers, you need to create a funnel where people can give you their emails in exchange for an offer.
Once you have your email list, choose an email service provider that suits your business needs.
As a beginner, you might be on a tight budget, and paying for an email service is a tad bit challenging.
Better to opt for a free email service provider and upgrade to premium once you get a high number of subscribers.
I would recommend you to go with GetResponse as it's free and you can build a strong relationship with your audience.
It helps you grow your audience, sell products, and promote your services in the easiest way possible.
The A/B testing feature on GetResponse allows you to determine the type of email that converts the most.
Additionally, the autoresponder feature will enable you to automate your emails, saving you tons of time.
7. Create a Road Map Journey for Your Buyers
This specifically applies to your subscribers who have already purchased an offer from you.
Your main aim here should be to upsell a high-ticket offer to your first-time buyers.
You should provide a high-value solution to your buyers.
Try to spot and analyze their early buyer trend habits and spot each stage they pass through on this journey and will certainly help you to create effective content for generating leads.
8. Try to Sort Out Your Leads based on Content Management
If you run a blog, your main content does all the talking.
Try to analyze and understand what sort of information your leads are looking for and sort them accordingly.
You can generate content that exclusively gives essential information to progress your leads to the next level.
As I said, it could be like upselling them an offer which they are truly seeking for.
9. Start Generating Leads with Social Media Marketing
Traditionally in the old times, people used newspapers to spread the word around and generate leads.
Now times have changed, and people can easily spread messages using social media platforms, like Facebook, Instagram, and YouTube.
Using social media is a great tool for online lead generation because that's the first place where people go.
Nowadays, people are so hooked to Facebook, Instagram, Snapchat, and YouTube.
Then why not use a few of these selected channels to start generating leads?
Always a good idea to share your content on social media sites and spread the word around.
Make sure to drop the main link of your website or blog for your visitors to click and be re-directed.
Once you start posting your marketing content consistently on social media, you should start to see a steady increase in followers.
If you can't post daily, then better to stick with three posts a week.
Finally,
10. Focus more on Creating more Opt-in Forms
Start to create more opt-in forms.
Place opt-in forms in strategic places visible to your website visitors.
Optin forms convert more than any other email capturing tool.
If used correctly, you can get tons of subscribers within the shortest time possible.
With GetResponse you can create cool Opt-in forms for your website or blog.
There are two ways to use forms in GetResponse – you can either add an HTML form that you can style yourself.
The second way is to choose a design opt-in form template (picking from a decent range of templates and customizing them according to your site design).
To Conclude…
The above strategies shall help you to collect leads faster and manage them effectively.
Better would be to select a few of the above tactics and start to experiment with them.
Having more leads is a gold mine for them to become your potential buyers.
Not to mention, helping your website to generate more traffic and leads to more sales and higher conversion rates.
I hope you enjoyed reading my blog post.
Let me know your thoughts or suggestions in the comments below.
And if you liked it, Share it!
My name is Sujoy Mukherji. I am an Internet Marketer, Entrepreneur & Professional Blogger. Founder of the Affiliate Hub Blog.