Let's first start with the basics as to what you mean by a Freelancer.
What do you mean by a Freelancer?
I would describe a freelancer as a one-person business.
A person who primarily works on a small project or part of a larger project.
Often agencies like to hire freelancers to complete a task for their clients.
Agencies hire freelancers as sub-contractors.
A person who is a freelancer is a self-employed individual and sets his own working hours.
Why Become A Freelancer?
To start with people opt to become a freelancer to set their own working hours.
You avoid the habit of having that sick 9-5 job like other employees.
It helps you to become more self-disciplined as an individual.
The earning potential of a freelancer is limitless. The sky is the limit :)
You get the privilege to spend more time with your family, especially if you are a married person.
Is Freelancing Right for You?
Let me be bluntly honest here, freelancing is NOT for everyone!
You need to be very self-disciplined as an individual and not be easily distracted.
If you are that type of person who can get easily distracted then I highly recommend you NOT to pursue freelancing.
Should you choose to become a freelancer then I recommend you to start-off part-time.
Becoming a full-time freelancer could be very risky especially if you have a family to take care of.
The best way to go about this is to conduct a self-evaluation and get consulted by your family members.
Two things you should focus on before diving into the freelancing business.
And that is delivering high-quality work (staying ahead of your game) and making the right amount of money to have a sustainable income for yourself.
That being said, let's now talk about the 10 Ways To Make Money As A Freelancer This 2020. Let's begin…
1. Build Your Freelancer Portfolio
Most agencies prefer to hire a professional freelancer who has a strong freelancing portfolio background.
You can achieve this by taking-up small outsourcing assignments from Fiverr.
Quick Tip: After you deliver your services to your client always request them to give you a positive testimonial as this will help you boost your seller rating on Fiverr. A very import step to showcase your results to your future hiring agency.
If you are looking for a way to become a successful freelancer on Fiverr, then I suggest you go through some of my previously written article posts.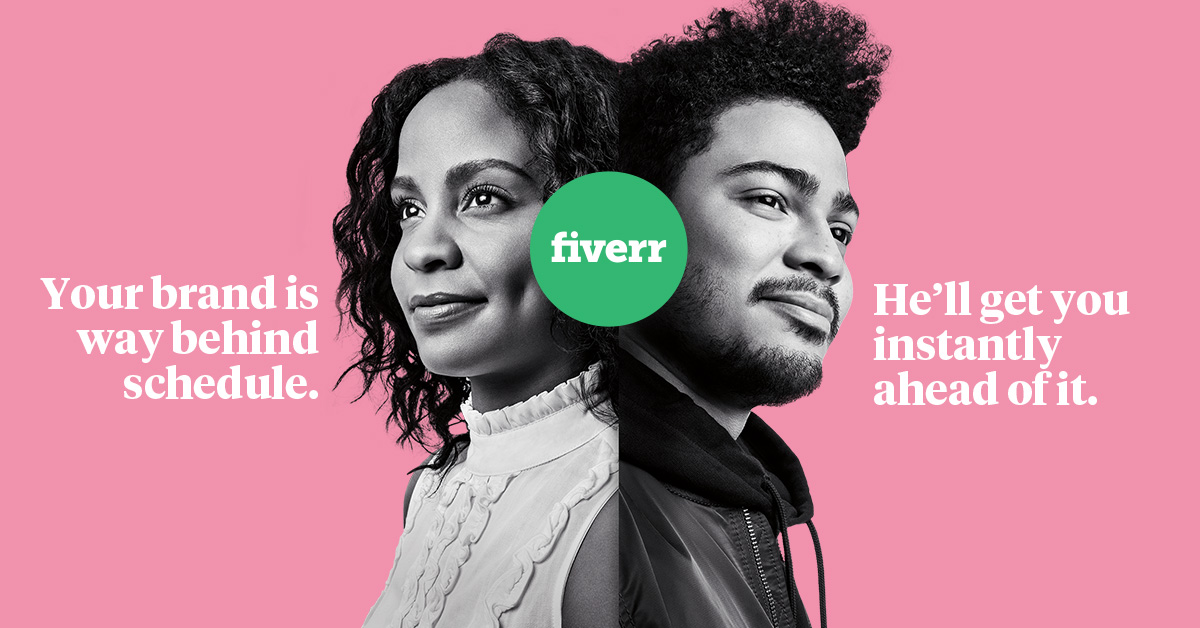 2. Try to Target A Long-Term Freelancing Project
Most freelancing jobs last short-term.
I'm talking about completing a single task and getting paid for it upon completion.
But this does not stop you from targeting a bigger project from a client who is willing to hire a freelancer on a long-term basis.
Why this is important?
Getting a contract for a bigger project helps you earn more money on a consistent basis which could last for a few months up to a year.
This amount which you will earn could be in the form of a salary.
You don't need to waste much of your time finding other freelance related work.
Just imagine having 3-4 bigger clients in hand who are willing to offer you each $2000-$5000+ per month.
That's some serious income!
For this to make it happen, you want to make a very specific and crafted proposal for each freelancing job you apply to.
Yes, this will take you more time and energy, but your final success rate is going to be much higher.
3. Focus on a Specific Niche
Targeting a specific niche that you are good at and have the right expertise in shall take you a long way.
If you really want to make some serious money out of freelancing, you need to focus your expertise on a very targeted niche, especially if it's a trending one.
Here are some in-demand trending freelancing jobs to look out for this 2020, they would be as follows –
Content Strategist
Digital Content Writer
Digital Marketing Analyst
Email Marketing Specialist
SEO Specialist
Social Media Specialist
Analyst & AI Specialist (Hot and Trending 🔥)
4. Become A Freelance Recruiter
This may sound a bit crazy but helping other freelancers find the right type of job gives you the scope to start your own freelancing agency.
Get in touch with many clients who are actively seeking freelancers.
Do your research on how to match the right type of freelancers with your clients.
Target freelancers who are actively seeking employment and match their skills and expertise as per your client's needs.
If required invest in effective online marketing tools to make sure your clients keep booking services with you on a long-term basis.
Your job is here is to just act as a middle-men and get the percentage of their earnings.
Highly recommended for those who are good at evaluating people skills, and good at marketing their services.
Having some past recruitment experience also plays a vital part for you to become a Freelance Recruiter.
5. Create Your Ideal Client Profile
Before you start hunting for clients, I recommend you to assess your clients first.
So, how to go about assessing your clients?
A buyer persona is all about profiling your ideal customer in terms of their demographics, needs, and goals.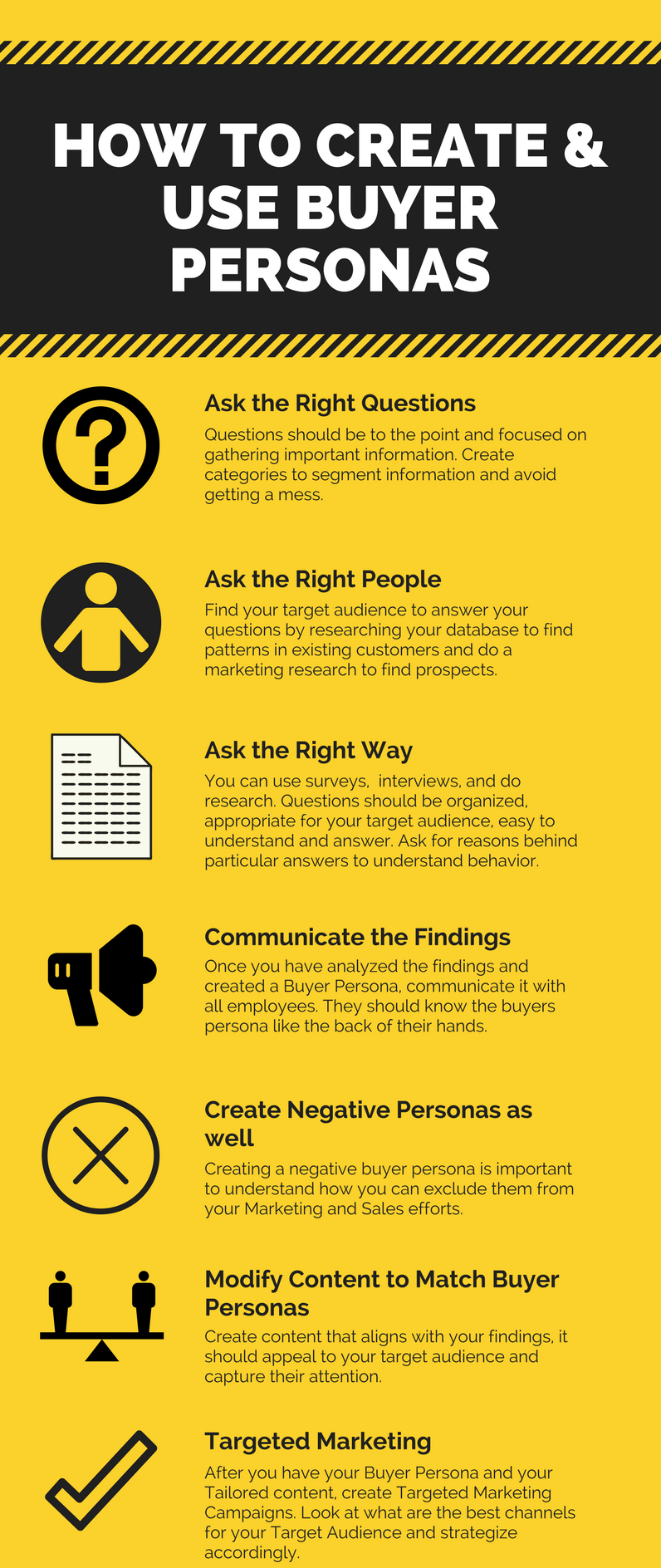 It helps you to imagine your future clients.
You could say your buyer persona is your ideal customer.
It would take you some time and effort to do some detailed research and create that perfect buyer persona for your freelancing business.
To define exactly who your ideal freelancing clients should be, you need to ask yourself the following questions –
What kind of services I would like to offer to my clients and how it can solve their problem?
Is my business in demand in the current market and will I get the right price?
What target markets I should identify for my business, in terms of, age, gender, geographic location, online digital marketing needs, etc.
Working with small startup clients is easy to pitch and offer your services.
It makes it less complex!
By working with smaller startup teams, new potential clients that you shall target will be better able to relate to you.
This allows you to become more confident with the clients you want to target and develop that trust factor relationship.
6. Enhance Your Skills
A good freelancer will constantly strive to develop his or her service skills to match-up with the current market trends.
Having that add-on skill set helps you to become more confident in your line of work and your market value will be high.
This gives you more leverage to charge higher for your clients.
If you want to enhance your freelancing skillsets then I recommend you to take on a course from Learn from Fiverr.
Resource Article: Learn from Fiverr: Certified Courses for Freelancers
7. Start Your Own Blog
Starting your own freelancing blog is something optional.
It helps you to showcase your services and the types of clients you have dealt with in the past.
You upload service tutorials and share your expertise.
Make sure to keep your blog SEO friendly and start generating targeted organic traffic by posting content consistently.
Having a blog is a good way to increase the number of potential clients.
Initially, try to create some high quality in-depth 2-3 blog posts per month, providing really handy information that your clients may be searching for.
Tip: You will be writing these blog posts for your targeted audience. Some of your audience reading your posts could be your potential clients. They will be the ones who shall be contacting you through your blog.
Make sure to have a contact form for potential clients to reach you out.
Aside from creating high-quality blog posts, you can also focus on writing an ebook (how to, tutorials, etc.), and create webinars to start engaging with your target audience.
8. Start To Collaborate with Other Freelancers
Collaborating with other freelancers will help you to set your goals higher and gain better insights from other experienced freelancers in your line of industry.
This means there is always someone feeling excited and energized about what you are doing.
You get the privilege to brainstorm your expertise with them.
So, why collaborate?
Like I said one of the top reasons to collaborate with other freelancers is to brainstorm your expertise with them.
This will help you to broaden those creative juices.
Another benefit is that of service-supplementation.
Resource Article: 7 Tips On Successfully Collaborating With Other Freelancers
Let's say if a current client requests a service you don't specialize in or a part of the client project work which is not your area of expertise, a collaboration could be the key.
Finally, there's always that possibility to create something new and revolutionizing.
It could be the creation of a new app, a new social media platform, CRM tool, hope you get the idea :)
A great Cash Cow potential for you 💰💵
9. Get Your LinkedIn Profile Optimized
LinkedIn is a very powerful job networking platform helping many employees to connect with future employers.
It's also a great way to learn more about your clients.
Create a LinkedIn profile in such a way as a way you are speaking to your target audience, or what I call, Your Most Important Viewer.
Try to use the right keywords relevant to your target audience.
You need to keep in mind that having a professional freelancer profile on LinkedIn is not only about stating what work you have done in the past and the projects you have completed in the past but it's also important to go beyond the facts and talk about why you do and what you do and the results you get from your clients.
Also, provide value articles and tutorials which your clients can see when they check out your LinkedIn profile.
Having a LinkedIn profile also helps you to find the right kind of freelancing jobs using the job search feature.
Having a few recommendations on LinkedIn is a strong plus, as this will help your future employers to recognize you better based on your accomplishments.
If you don't have any work experience, then make sure to add any professional and academic recommendations, and adjust your LinkedIn profile accordingly.
Finally,
10. Go All Out On Social Media
Well, what do I mean by saying this?
A well-established freelancer is all out there on social media marketing and promoting his/her services.
It could be either marketing their services on Facebook, YouTube, Instagram or Twitter.
Not only that, having a decent amount of followers on social media makes you an influencer.
You can select one or two social media channels to market your services and be good at it!
Having a lot of social media accounts to promote your services can be quiet time consuming and confusing. So, make sure to stick with one or two.
Tip: If you want to market yourself on YouTube as a freelancer, you can create short "how to" illustrative videos. Things like how to SEO optimize your website, how to fix bugs, how to optimize your social media accounts, etc. The more viewers you will start to have the better it will be for you to brand yourself online as a professional freelancer.
To Wrap Up…
Getting a freelancing project is all about providing the right services as per client needs, going out that extra mile, and setting the right price.
If you are not passionate about freelancing then I suggest you should not even waste your time thinking about making a career in the freelancing world.
The future of freelancing looks very bright, especially this coming 2020.
And if you are passionate about this BIG career move then opportunities are endless.
I hope you enjoyed reading my blog post and were able to get some valuable insights.
Let me know your thoughts or suggestions in the comments below.
And if you liked it, Share it!
My name is Sujoy Mukherji. I am an Internet Marketer, Entrepreneur & Professional Blogger. Founder of the Affiliate Hub Blog.