If you are reading this article, you're likely thinking about dipping your toes into the waters of affiliate marketing or you have already started and you are looking for ways to turn your affiliate membership to success.
So, I'm here to offer you the best tips and strategies in this complete guide to marketing as a new affiliate.
Marketing as a New Affiliate
When you first start, marketing as a new affiliate can seem overwhelming.
There are a lot of different options and almost just as many options on what you should do.
The truth is, marketing as a whole evolves.
The things that worked in 1995 surely won't work as well as in 2020.
The same can even be said for 2005 since social media has taken the entire world by storm.
Particular niches may also change how you approach marketing.
However, I'm are here to give you a guide to marketing as a new affiliate in 2020 and beyond regardless of your niche or experience.
These tips and tricks can assist you in turning your affiliate membership into a success.
1. Finding the Right Affiliate Program
If you have already chosen your affiliate marketing program and are not interested in checking out anymore, feel free to skip this part.
Finding the right affiliate program starts with first figuring out your passion or niche.
Resource Article: How to Evaluate if an Affiliate Program is Worth Your Time
What are you going to sell?
Are you going to promote eBooks, clothes, gadgets, toys, or something else?
Knowing what you are going to sell should be one of the first things you decide.
However, other affiliates choose the program first and then decide what products they will market from there.
This method doesn't work for everyone.
Ideally, you will be writing about and selling something you know, are an expert in, or are passionate about.
The bottom line for most affiliates when searching for an affiliate program is how much money they can make.
Here I will list some of the popular affiliate programs by payout starting from highest to lowest.
These are just some of the most popular affiliate programs right now.
You may also wish to check out my previous article post on Top 3 Best Affiliate Networks to Earn More 2020.
There are hundreds more besides these.
Finding a particular niche allows you to partner up with specific companies as well.
For example, major web hosting companies do provide you with the most lucrative affiliate marketing programs out there as the payout is very high, and more people are building websites now more than ever.
Take, for example, SiteGround and BlueHost both have profitable and highly successful affiliate programs.
2. Choosing the Best Products to Market
As I have touched on before, choosing the best products to market often revolve around something you already know and love.
If you are an avid photographer, for instance, it would make sense for you to build your affiliate products around cameras and other photography equipment.
It's something you already know and love and since you have expertise in it, it will be easier to write high-converting content.
A mistake that I see that new affiliate marketers often make is only focusing on high-selling or popular products.
This isn't always a bad idea, however, it's essential to do your research first.
If a product is already very popular, breaking and penetrating the market may be difficult.
This can also be said for popular brands.
Sometimes it's better to pick a product that is high-quality but has lower competition.
Check Google Ads for keywords related to the product to see if there is high competition for it.
If there is, it might be a good idea to search for a product you can rank for with less competition.
3. Creating a Professional Website
Creating a website is a step you can't afford to skip.
Thankfully, if you don't have the skills to create one, many top affiliate programs like Shopify and BigCommerce can take care of the process for you.
There are also many web hosting companies such as GoDaddy and Hostinger that come with easy drag and drop website builders.
You can also look for freelancers on websites such as Fiverr to help build your website or set it up for you.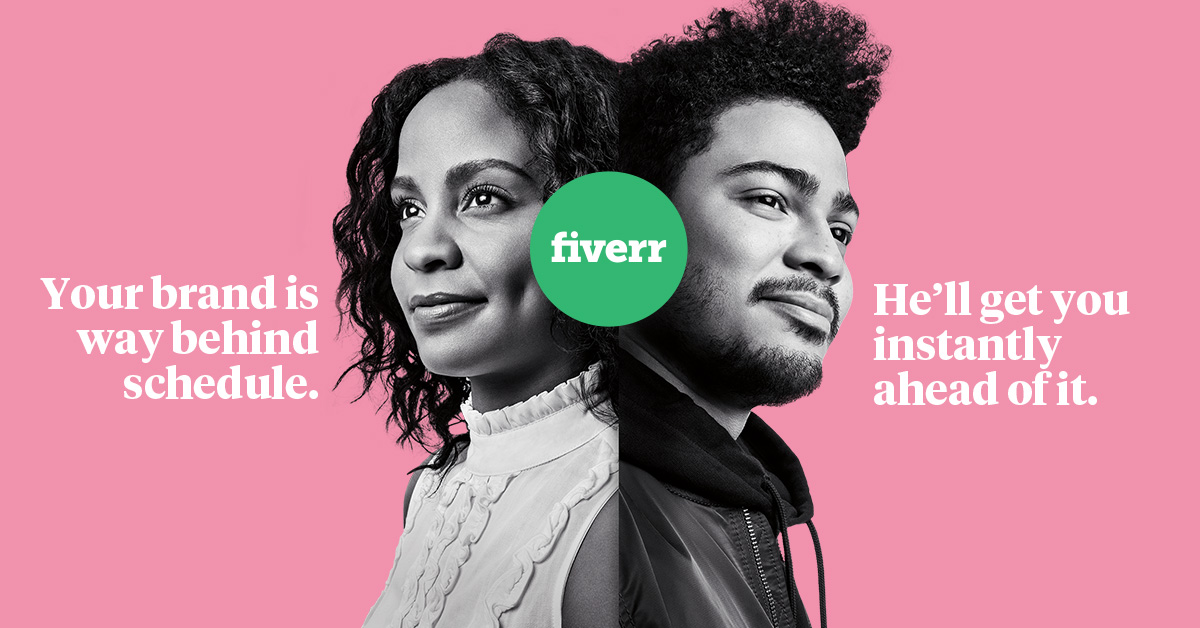 No matter which process you choose, building a professional website is critical for not only the success but the growth of your business.
4. Start Building an Email List
Email marketing is one of the marketing staples that hasn't faltered throughout the years.
Building an email list is just as important today as it was 10 years ago.
There are many different email marketing service providers you can start for free such as GetResponse and MailChimp.
Resource Article: GetResponse Email Marketing (A Definitive Review)
Once your website is up and running, starting an account with one of these service providers is your next step.
There are several ways you can go about collecting emails.
You can simply put a subscription box on your page.
You can also offer pop-up ads that offer discounts or a free download (such as an eBook) in exchange for their email.
Resource Article: 7 Suprisingly Effective Pop-up Advertising Strategies
If you have a blog on your website, you can ask your readers to subscribe when they leave a comment.
Use this email marketing strategy as your advantage but don't abuse them.
Spamming your customers will only force them to unsubscribe.
Rather, email them appropriately when you are running a sales promotion or have a new product in stock.
5. Create Social Media Profiles
Social media has become a marketing behemoth and should not be ignored.
Even if you do not make a lot of affiliate sales from your social media accounts, having a presence and regularly posting there is important.
Customers will expect to find you on social media and be able to ask questions should they have them.
Often, customers will try social media before they even send you an email.
If no one is to answer them or you're not on social media at all, then you have lost a potential customer.
When you have social media, it's also imperative to keep them up-to-date.
If a customer pulls up your Facebook profile and you haven't posted in the last 6 months, they may wonder if you are even around anymore.
I recommend posting quality posts.
Engaging content is just as important, if not more important than sales.
6. Focus on Content – Not Just on Sales
Another big mistake others often make when marketing as a new affiliate is providing only sales-related content.
This includes both website and social media profiles.
On social media, it's just as important to share engaging and informative content.
By posting informative, funny, or engaging content, you are more likely to get shares and find new followers which will lead to more sales on its own.
When it comes to running your website or blog, posting well-researched and valuable content will get you noticed on search engines.
Google is one of the best places to get free, organic web traffic from.
Writing relevant and useful Search Engine Optimized (SEO) content on your website is the best way to bring in free traffic.
While keeping your content useful, you can also throw in recommendations for certain affiliate product offers or tools which can come in handy for your readers.
7. Know What You Are Selling
While I have discussed this past already, knowing about what you are selling is important.
If you can't talk to customers about your product which you would like to promote or write helpful content about it, you likely need to choose another product.
If your passion is cooking but you have chosen a high converting eBook to sell on affiliate marketing, you could lessen your chances of success.
Resource Article: Creating and Publishing Your eBook (A Definitive Guide for Beginners)
It is possible to research and learn about the product you are selling.
However, starting an affiliate marketing business shouldn't be a chore if it doesn't have to.
So, if you are passionate about cooking, then look into selling cookware while posting recipes.
8. Do Not Pay A Lot for Little Return
One of the rookie mistakes when marketing as a new affiliate is throwing a lot of money into expensive ads.
They will invest in expensive keywords with Google AdSense, for example, and try to compete with much bigger and well-known websites.
This is not a good strategy for a small business.
You would be better off trying to market organically for now through SEO content and social media.
Resource Article: 5 Affiliate Marketing Strategies to Use to Boost Sales
If you do have some advertising money to invest, it's better to start small through social media ad campaigns or low competition keywords.
Finally,
9. Use Free Marketing Tools
There are many great marketing tools out there that are free to use or offer limited free use.
I have mentioned some of them already but here is a list of free tools that you can use when marketing as a new affiliate.
To Wrap Up…
You don't need years of experience or a bloated bank account to start as an affiliate marketer.
With a little bit of research, a small investment in a website, and some time spent on creating quality content and finding followers you can turn your affiliate membership into a success.
Use the free marketing tools that I have recommended for now.
As your affiliate marketing business starts to grow, you can look into upgrading to bigger and better things which will lead to even more growth and revenue.
Good luck!
I hope you enjoyed reading my blog post.
Let me know your thoughts or suggestions in the comments below.
And if you liked it, Share it!
My name is Sujoy Mukherji. I am an Internet Marketer, Entrepreneur & Professional Blogger. Founder of the Affiliate Hub Blog.