Power Words are like the cheat codes that various bloggers and content writers use to further improve their writing skills.
One thing that makes them great is the fact that they can be used anywhere, that is, in any niche, for any topic, blog post or other forms of content writing.
This is why content writers often make the use of power words to hold the interest of their audience.
Power words can be used to directly interact with the audiences' emotions, which will most likely increase the degree of their engagement on your content.
So, what are the Power Words?
Power words are words that have an emotional influence on people and will trigger a positive or negative response.
They can be used to make people feel a various range of emotions including anger, fear, encouragement, arousal, safety, curiosity, and greediness.
As a blogger, I can personally relate to this.
You see, most content writers use power words to improve their content quality and compel their audience to react more engagingly when they read through the content.
Research has shown that these powerful words have a lot of influence on the audience.
It is believed that humans have an instinctual reaction to these powerful words and language.
These reasons have shown that humans are hardwired to associate sounds with images, even in words we are not familiar with.
Below, I am listing down a few types of Power Words which you can implement to make yourself a better writer.
Type of Power Words
1. Fear Power Words
Fear is often considered as one of the strongest human emotions and also one of the most influential when you are trying to hook your audience.
It is however important that you do not overuse these fear keywords.
Examples include;
Fooled
Pummel
Apocalypse
Frantic
Poor
Armageddon
Frightening
Prison
Assault
Gambling
Pus
Backlash
Gullible
Reckoning
Beating
Hack
Refugee
Beware
Hazardous
Revenge
Blinded
Hoax
Risky
Blood
Holocaust
Scary
Bloodbath
Horrific
Scream
2. Encouragement Power Words
It is no more news that people are not exactly brimming with energy and enthusiasm when they are reading.
This is probably because they are bored and even a bit depressed or tired.
These encouragement power keywords can be used to cheer them up and make them feel better.
Examples include;
Bravery
Amazing
Eye-opening
Miracle
Audacity
Faith
Pluck
Backbone
Fearless
Sensational
Belief
Fulfill
Spectacular
Blissful
Grateful
Spine
Grit
Spirit

Breathtaking

Guts

Staggering

Cheer

Happy

Stunning

Conquer

Heart

Surprising

Courage

Hero

Triumph
3. Lust Power Words
A lot of people don't want to believe this, but lust is one of the core emotions.
This can be seen in most men and women's magazines being released in recent times which are directly or indirectly about sex.
It should not come as a surprise that lust power words will work not just for men and women's magazines but also for other content writing services.
Writers can use lust to make their content more interesting to their audience.
Examples include;
Brazen

Lust

Sleeping

Crave

Naked

Spank

Depraved

Naughty

Steamy

Dirty

Provocative

Sweaty

Exposed

Scandalous

Tantalizing

Forbidden

Sensual

Tawdry

Hypnotic

Sex

Thrilling

Lascivious

Shameless

Uncensored

Lick

Sinful

Wanton

Lonely

Sleazy

Whip
4. Anger Power Words
Sometimes, content writers often look for a way to anger their audience.
This is often done just for entertainment but because you believe that someone or a particular organization is doing something wrong and the society needs to take action to fix it.
The main issue with this is that a lot of people are pretty apathetic and will not participate until the situations are completely intolerable at which point it will be too late.
Examples include;
Abuse

Foul

Pound

Arrogant

Hate

Preposterous

Ass kicking

Know it all

Punish

Backstabbing

Lies

Revolting

Beatdown

Loathsome

Ruthless

Bullshit

Loser

Sick and Tired

Bully

Lying

Smug

Coward

Maul

Sniveling

Crooked

Money-grubbing

Snob

Crush

Nazi

Snooty

Disgusting

No Good

Snotty

Evil

Obnoxious

Stuck up

Force-fed

Payback

Underhander
5. Greed Power Words
Content writing often involves using your audience's greed to hook them to a particular subject.
You should probably be aware of this already, but every human being in the world is interested in either saving money or making money.
Examples include;
Bargain

Freebie

Profit

Best

Frenzy

Quadruple

Billion

Frugal

Reduced

Bonanza

Gift

Rich

Cash

Greatest

Savings

Cheap

Inexpensive

Six-figure

Discount

Jackpot

Skyrocket

Dollar

Luxurious

Soaring

Double

Marked down

Surge

Explode

Massive

Treasure

Extra

Money

Triple

Feast

Nest egg

Whopping

Fortune

Pay zero

Free

Prize
6. Safety Power Words
Sometimes, content writers might also need to make their audience feel safe.
They will need them to trust them and their products or services.
Content writing can be used to boost the confidence of the audience.
This is important to make them believe that they can do what they want.
However, even though developing that kind of trust starts with having a good brand and reputation, the words that you can use also play a great role in this.
Examples include;
Anonymous

Authentic

Backed

Best-selling

Cancel Anytime

Certified

Endorsed

Guaranteed

Ironclad

Lifetime

Moneyback

No Obligation

No Questions Asked

No-Risk

No Strings Attached

Official

Privacy

Protected

Proven

Recession-proof

Refund

Research

Results

Secure

Tested

Try Before You Buy

Verify

Unconditional
7. Forbidden Power Words
You are most likely aware that curiosity kicks in when you are told that something is forbidden.
You see humans are hardwired in a way that we are fascinated by facts that we do not entirely understand or those that are forbidden.
It is in our nature.
Examples include;
Backdoor

Confidential

Banned

Controversial

Behind the Scenes

Covert

Black Market

Cover-Up

Blacklisted

Forbidden

Bootleg

Forgotten

Censored

Hidden

Concealed

Illegal

Confessions

Insider

Lost

Off-limits

Outlawed

Private

Secrets

Smuggled

Strange

Unauthorized

Withheld
Examples of Power Words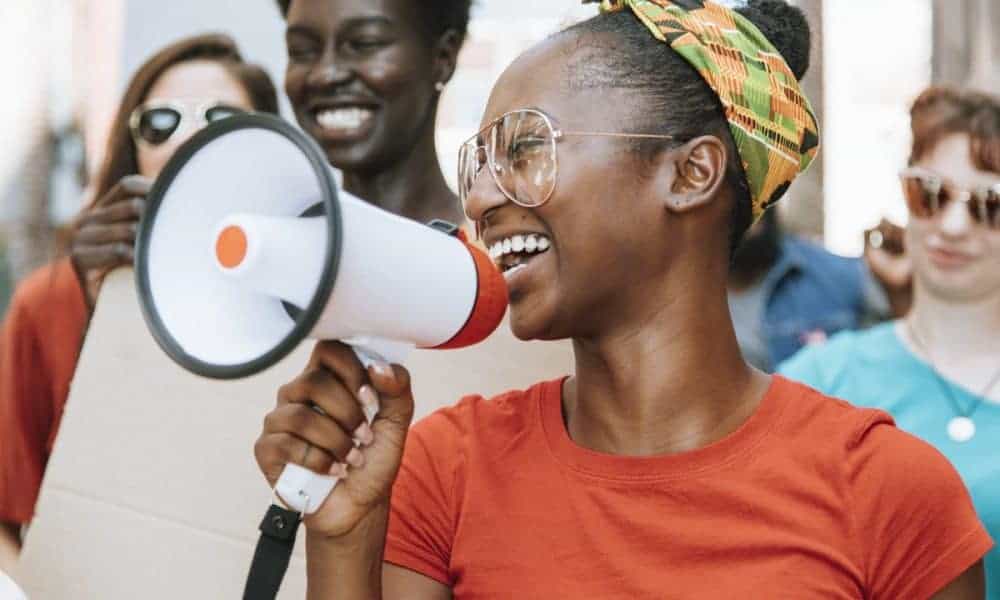 These power words compel people to read the content, which is why it is very important to content marketers.
Here are some of the most attention-grabbing, click-friendly words that writers can use to make themselves better writers;
You/Your

Because

Free

New

Proven

How to

Now

Exclusive

Easy/Easier/Easiest/Easily

Improve

Instantly

The power words like you/ you can speak directly to the reader.
Power words like improve/because explaining the cause and effect.
Power words like easy/easier/easiest/easily promise the reader simplicity.
Power words like free/new/exclusive invoke excitement.
Power words like now encourage quick response.
Power words like proven produce trust.
To Conclude…
I feel if you implement some of the above power words to express your content to your audience you are on your way to becoming a better writer.
It's all about how you would like your audience to emotionally connect with your content.
Yes, it takes time to become a better writer, but that's the fun of being a professional blogger :)
Hope this helps,
Let me know your thoughts or suggestions in the comments below.
And if you like it, Share it!
My name is Sujoy Mukherji. I am an Internet Marketer, Entrepreneur & Professional Blogger. Founder of the Affiliate Hub Blog.