Now, I know that there are many Digital Nomads and Bloggers who would like to keep Bali (Indonesia) and Thailand as their first choice of preference to move to these places to enjoy the great scenic beauty and low cost of living lifestyle.
But the question here is why are we skipping out on Vietnam?
Here are my top reasons why Vietnam is a great digital nomad destination in 2023.
Rapid Economic Development
Vietnam's economy is booming rapidly and as a blogger living in Vietnam (Ho Chi Minh) for nearly 4 years, I can surely see the difference.
You travel around any street in Vietnam, and you shall find construction going around and high-rise buildings (office complex), many good-looking residential homes, the rapid advancement of its e-commerce sector (the majority of the population prefer to shop online for stuff ranging from groceries, clothes, shoes, household items, and the list goes on), app development, cool transportation apps such as Grab (Grab Bike, Grab Taxi), lots of Mom & Pop Convenience stores like Circle K, Family Mart, 7 Eleven around every corner of the street, an increase of foreign direct investment and increase of a lot of International Schools and English Language Centers.
Vietnam's economy remains on solid footing this 2023 with a GDP forecasted to reach 7% this 2023.
Not to mention, the commencement of its metro line system all expected to be launched this year (2023) to cut the traffic congestion problem in Ho Chi Minh City, and expansion of more metro lines in the city.
Low Cost of Living
The best part of living in Vietnam is that you really can enjoy a low cost of living which will not even exceed more than $50 a week provided you don't go out eating at fancy expensive restaurants and shop in expensive malls.
A foreigner like me can enjoy a bowl of pho (Vietnam's beef/pork noodle soup) for $1 and a Banh Mi (Vietnam-style sandwich baguette) for 50 cents.
At present Vietnam's (Vietnam Dong VND) exchange rate to the Dollar (USD) is going around 23,213.94 VND = $1. Initially, you will find the currency to be a bit confusing as Vietnam Dong has many Zeros, but over time you will get used to it. If you have lived or traveled to Indonesia before, this should not come much of a surprise.
To rent a nice studio or a 1-2 bedroom apartment should cost you around $250-$450 per month.
If I were you, I would highly recommend Airbnb or Agoda (way cheaper than Bookings.com).
The majority of vehicles in Vietnam are two-wheelers and you will find fewer cars. So, it will be a good idea for you as a digital nomad to rent a motorbike monthly which should not cost you more than $150 per month.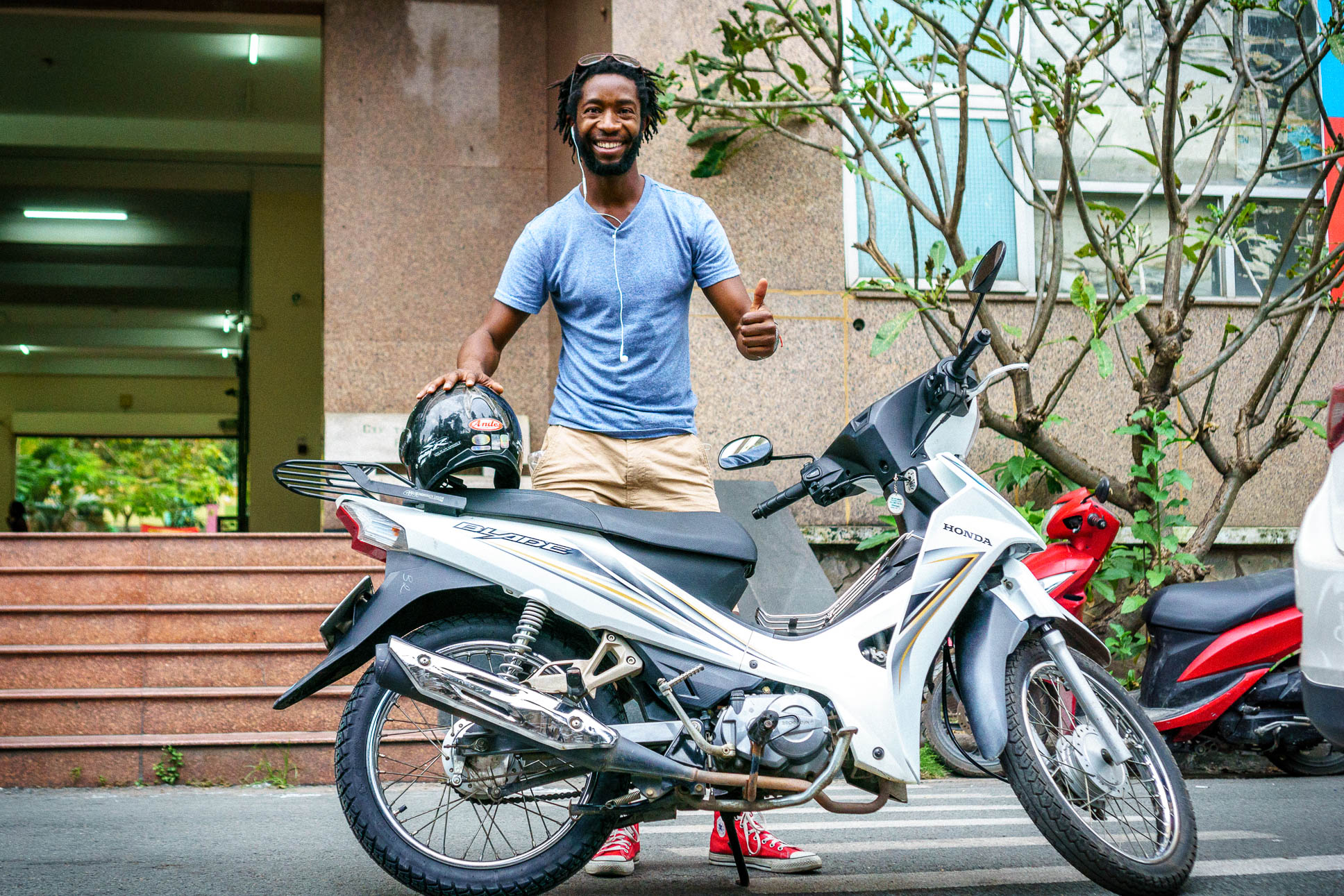 Plenty of Coffee Shops
Vietnam is the second-largest coffee exporter in the world after Brazil. So, don't be surprised to see a lot of coffee shops around every corner of the street. If you live in Ho Chi Minh (South Vietnam) or Hanoi (North Vietnam), you will find plenty of nice coffee shops.
Most of the time, you will find many ex-pats working on their laptops in many of these coffee shops.
You can buy a nice Latte or an Americano for just $1.50 – $2 and enjoy working on your laptop.
Good Choice of Work Stations
If you are a digital nomad like me, then your first choice of selection should be Ho Chi Minh City.
Ho Chi Minh City offers a great array of workstations located across the city primarily catering to Digital Nomads and people who would like to have their own virtual office space,
Workspace stations such as WeWork offer a fantastic workplace environment equipped with fast internet connectivity, a selection of couches, an in-built café, and much more.
Internet Speed
Most of the internet service providers in Vietnam, major cities like Ho Chi Minh and Hanoi work on 5G with unlimited browsing facility and unlimited data download.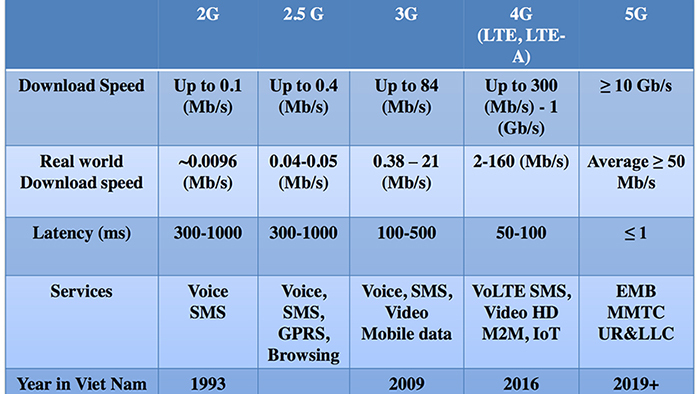 You can watch movies, download unlimited data, and live stream for the entire day without worrying about your internet speed slowing down.
To add, most of the locations across Ho Chi City offer you an excellent Hot-spot facility and all cafes/coffee shops/restaurants give you FREE WiFi.
You may even wish to buy a local pre-paid local SIM which will cost you around $2 with a fast mobile browsing facility and excellent mobile network coverage. Not to mention, you can make international calls using these pre-paid local SIMs.
Beautiful Tourist Places to Travel Around Vietnam
As mentioned before, for any digital nomad, Ho Chi Minh City would be my first choice of preference. It's a bustling business city with plenty of cool nightlife to offer.
But, if you're more into cultural travel tourism, then you should check out Hanoi.
Hanoi is the cultural capital of Vietnam (North of Vietnam) offering you an old cultural ambiance with great friendly and warm people. You should try the famous Hanoi egg coffee.
I would also recommend Da Nang, a great place to focus on your specific project, to be able to enjoy the outdoors/beach/mountain without the hassle of being in a big city like Ho Chi Minh City.
Note: The only issue with living in a big city like Ho Chi Minh City is its congested traffic problem. You will find too many two-wheelers and the pollution level in Ho Chi Minh City is not that clean and pure.
So, most of the time you need to be wearing a mask, especially while driving your two-wheeler motorbike or when you are hopping on a Grab Taxi motorbike.
If you want to take a small break from the bustling traffic of Ho Chi Minh City, then you can take a 2-hour bus ride to Vung Tau City. It's a beach city with clean roads and clean air quality. And, people are very friendly in Vung Tau City.
To Conclude…
The above reasons, clearly show that Vietnam should be the perfect hot spot for any Digital Nomad this 2023.
Besides, the Vietnamese laws applied to any foreign ex-pat are very lenient compared to other Asian countries, which makes us expats more relaxed to live in a country like Vietnam.
Generally speaking, Vietnamese people are usually friendly to Westerners and Europeans.
So, if you want to start your digital nomad project, then pack your bags and head over to Vietnam this 2023.
Hope this helps,
Let me know your thoughts and suggestions in the comments below.
And if you like it, Share it!
My name is Sujoy Mukherji. I am an Internet Marketer, Entrepreneur & Professional Blogger. Founder of the Affiliate Hub Blog.